Hanoverian Auction News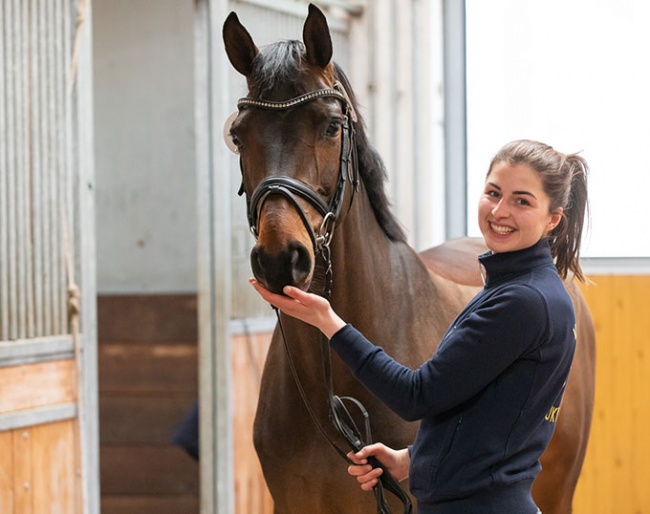 The hurly-burly on the facilities of the Niedersachsenhalle begins. The 57 horses of the Verden Auction Online in April have moved into their boxes. For the 37 top-class dressage horses and 20 promising show jumpers the exciting auction time in Verden begins.
They can be tried out by appointment as of now. From Easter Sunday, 17 April, 9 a.m. CET, the first bids on the auction favourites can be placed online. The final bid up starts on Saturday, 23 April, at 2 pm CET.
View the Horses in Daily Training
The riding horses will start their individual training with the auction riders of the Hannoveraner Verband on Tuesday. The wide range of riding horses has something to offer for everyone interested in buying. During the entire auction period, the horses can be viewed during daily training.
Those who do not only want to look for Easter eggs will find what they are looking for at Verden Auction Online in April.
For the opening presentation on Easter Saturday, the diverse lot of the April auction awaits interested parties in the Niedersachsenhalle from 10 a.m. The collection will also be presented on Wednesday, 20 April, from 3 p.m., before selected horses will demonstrate their skills in free jumping on Friday, 22 April, from 10 a.m.. All presentations and the free jumping can be followed in the Niedersachsenhalle as well as live on the internet.
Moonlight Sonata
The top-class collection of the Verden Online Auction in April is headed by the black dressage mare Moonlight Sonata by Morricone/Lauries Crusador xx (breeder: Dr. Carsten Haack, Freiburg, exhibitor: Dr. Erdal Yesilkaya, Odenthal). In keeping with Easter and the colourful beginning of spring, the show jumping collection is headed by the strikingly marked Qualito/Perigueux daughter Quinta with the head number 4 (breeder: Carsten Thies, Winsen, exhibitor: Stüvel GbR, Zeetze).
Discover the complete collection here.