Photography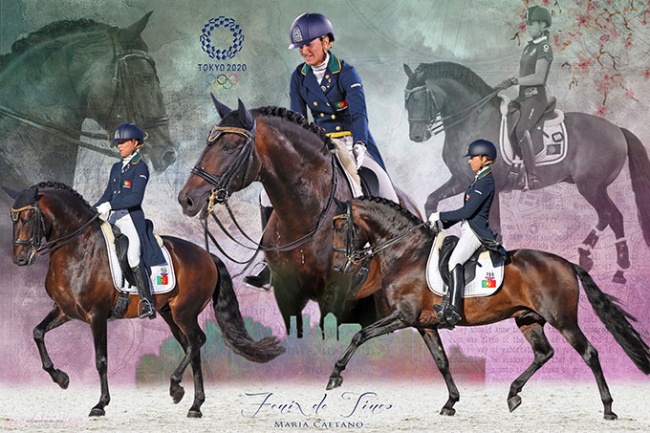 Eurodressage has its own photography from all major international dressage competitions in the world. There is no better, more personalised and artistic present you can give yourself, your family, sponsors, breeders, and horse owners than one of our collages.
Personalised Gift
Celebrate your performances at the European or World Championships, World Cup Finals, Olympic Games or any other international dressage competition (CDI) that Eurodressage's Astrid Appels attended with a custom-made collage. 
Combine 3, 4 or 5 photos in an artistic setting. We can work with the national flag to give the collage a patriotic look, or go full artistic. We adapt the collage to your wishes. 
Our collages have been featured in calendars, as sponsor gifts, a unique present to thank the owner/sponsor/breeder of a horse. Or just for personal joy!
Options
We can make a collage horizontal or vertical. We include 3 to 5 photos maximum so it's a balanced display. 
We use mainly Eurodressage photos, but if you have high resolution photos of your preference, we can also work with those photos of other photographers. 
You will receive a small low-resolution file for social media as well as the photo poster, printed out and shipped to your home address, so you can frame it and hang it on your wall. Prices range from 250 to 375 euro per collage. 
We also do custom projects for stables (life size prints on tarps, plexiglas, etc). 
Interested? Send us an email
Examples
Here are a few examples of our recently made collages: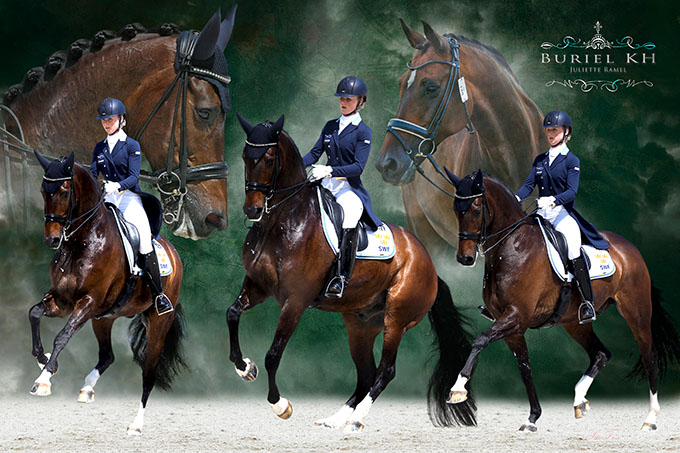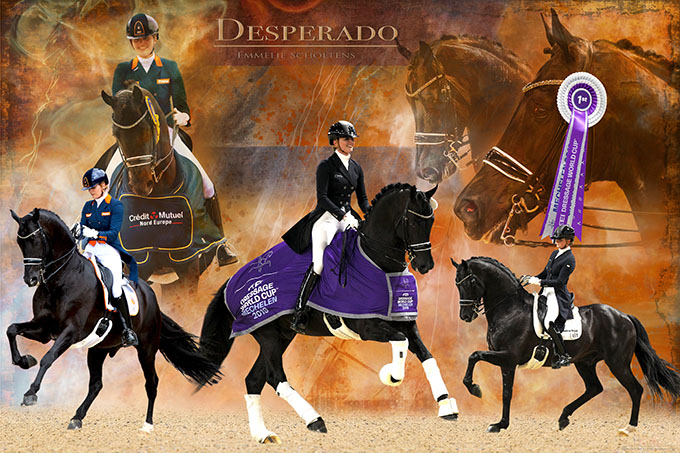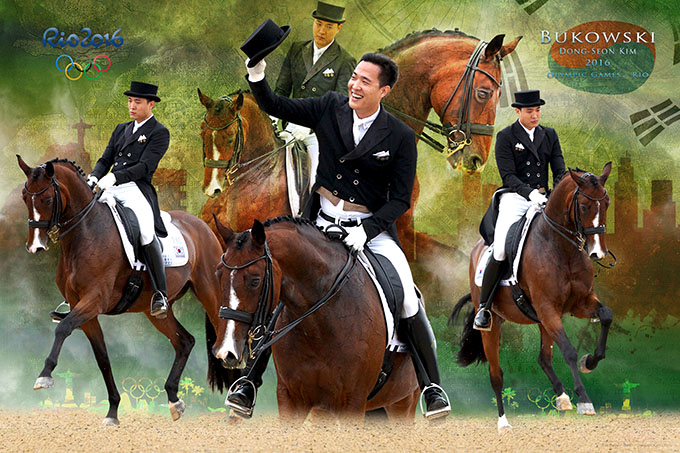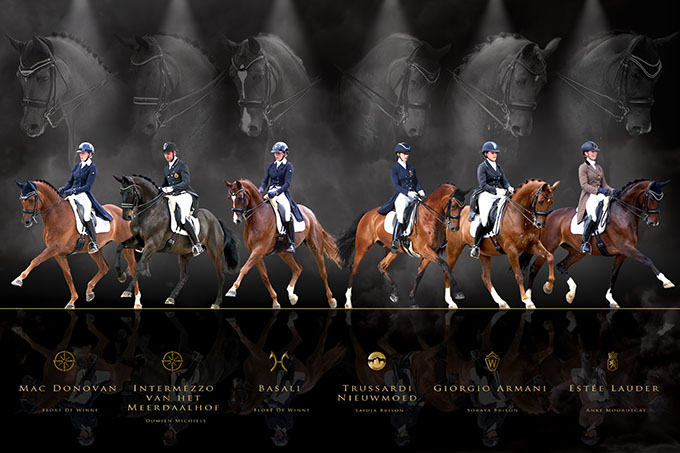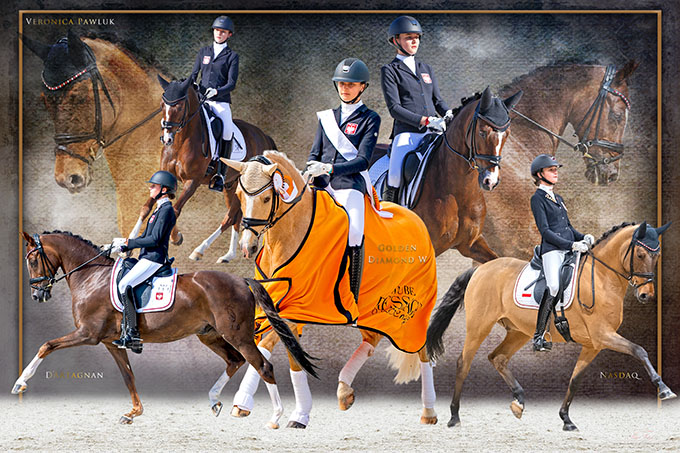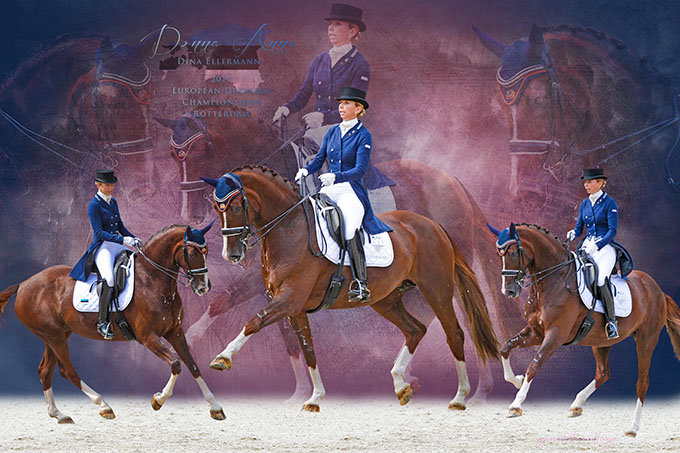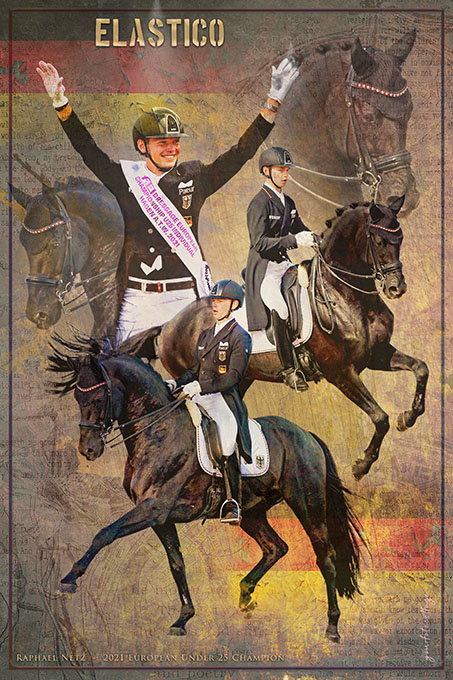 Interested? Send us an email