U.S.A.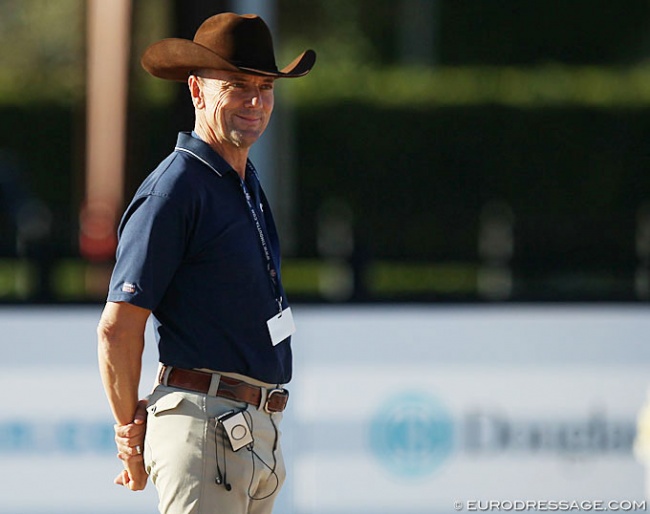 Danish born American Olympic dressage rider Lars Petersen and his wife, U.S. Grand Prix rider Melissa Taylor, has signed a contract to head the American branch of Helgstrand Dressage. 
Petersen and Taylor will take over the full management of the Helgstrand U.S.A, where Andrea Woodard has been managing the yard so far. She will stay on board as part of the team.
U.S. Branch
Helgstrand Dressage first began shipping sales horses to Wellington, Florida, during the 2019 winter show season. It quickly realised that the market was wide open for a permanent sales yard there and in 2020 the company purchased Windsome Farm for 17.4 million dollar.
The facility was run by Andrea Woodard and German Ulf Möller would supervise the sales during the high season, from December to April when the Winter Equestrian Festival takes place in Wellington, Florida.
Lars Petersen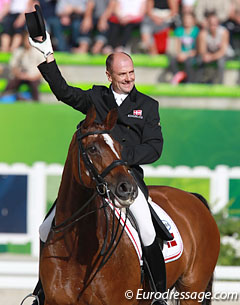 This week, Lars Petersen and Melissa Taylor signed the contract to manage Windsome Farm for Helgstrand. 
"We are very proud to welcome Lars to Helgstrand Dressage," said Andreas. "Lars has an in-depth knowledge of the USA and has built up a large network over the past many years. But it has not yet fully dawned on me, that he has said yes. It is really big for us."
Danish Olympian Lars Petersen has been based in the U.S.A. since 2002 and for the past 17 has ran Legacy Farms with his wife Melissa. He focused mainly on the training of students and horses.
Lars's most successful show horse in recent years was Marcia Pepper's Danish mare Mariett. They were members of the Danish team at the 2014 World Equestrian Games in Caen, France and went to the 2015 World Cup Finals in Las Vegas, where they finished 12th. The pair was short listed for the 2016 Olympic Games in Rio, but the mare did her last CDI in April 2016 and was retired from sport in February 2017.
Full Circle
Lars Petersen's career as a professional dressage rider began at the Danish Blue Hors stud in the 1990s. His first big ride was Uffe Korshøjgaard, with whom he won the Danish Championships in 1995 and 1996. They finished 7th in the 1996 World Cup Finals and were 12th at the 1996 Olympic Games in Atlanta. His next big horses owned by Blue Hors were Elmegardens Fight and Blue Horse Cavan.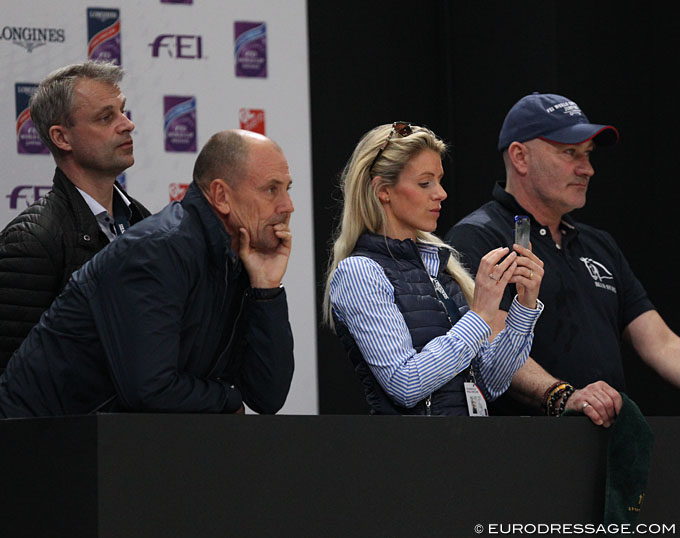 Petersen was the responsible for hiring Esben Möller as breeding director and Andreas Helgstrand as assistant rider at Blue Hors. In 2008 Helgstrand left Blue Hors to begin his own yard and in 2002 Petersen moved with his then wife Mette to the U.S.A.
In 2014 Lars re-connected with Blue Hors stud and was hired as their consulting training of the riders. He frequently commuted to Europe to train Daniel Bachmann Andersen, Agnete Kirk Thinggaard, and the other team riders at Blue Hors. Bachmann left Blue Hors in 2020 to go independent and Thinggaard put her riding career on hold in 2021. Petersen's training of Blue Hors came to a stop due to travel restrictions because of Covid-19.
In 2019 Esben Möller left Blue Hors and joined Helgstrand as a horse scout.
"Dream Come True"
This week Lars Petersen signed as head manager of Helgstrand U.S.A.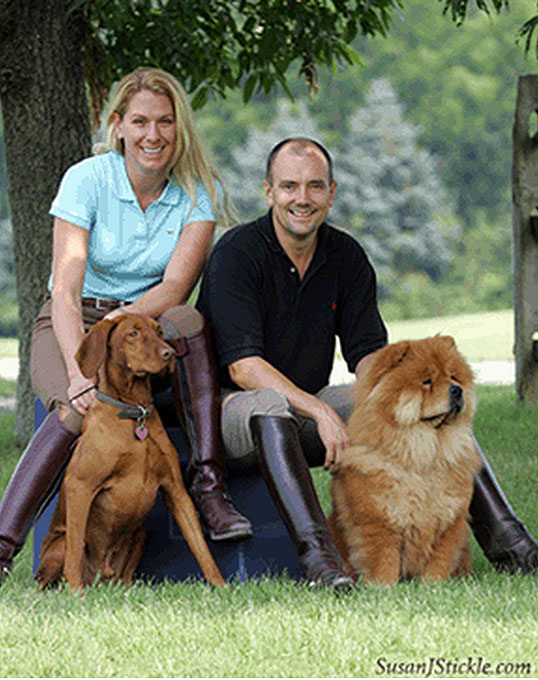 "Lars gets the overall responsibility, Melissa will help with all the practical stuff around the horses," said Andreas. 
Petersen commented, "I have enormous respect for what Andreas has built up, and I look forward to being a part of the further journey. I will do my utmost to make Helgstrand USA an even greater success and continue the amazing work that Dr. Ulf Möller and his team have started, in collaboration with them. It's a dream come true for us. We are very overwhelmed by this opportunity. For whom do not want to be a part of something so big - we will at least do our part to make Helgstrand even more successful here in Wellington and contribute to many more riders getting their dream come true."
Lars Petersen and Melissa Taylor will take up their new positions at Helgstrand Dressage USA on 1 April 2022.
Photos © Astrid Appels - Sue Stickle
Related Links
Helgstrand Dressage Purchases Windsome Farm for $17.4 Million
Helgstrand Plans to Buy Permanent, Year-Round Base in Wellington
Helgstrand Dressage Selects 16 to Cross Atlantic to Be Sold at Helgstrand USA
Waterland and Helgstrand Dressage Enter Partnership to Become the World Leader in Equestrian Sports
Agnete Kirk Thinggaard Joins Team Blue Hors, Takes Over Ride on Veneziano
Lars Petersen to Train Blue Hors Stud Riders
Lars Petersen and Melissa Taylor Got Married
Andreas Helgstrand to Leave Blue Hors Stud
Esben Møller Resigns as Blue Hors Breeding Director Effective Immediately