2021 Olympic Games
The horse inspection has just concluded (extensive photo report online in half an hour). 
Here is the starting order for the Grand Prix.
The first three heats of riders will compete tomorrow 24 July 2021 in Group 1 of the Grand Prix, the individual and team qualifier. The Grand Prix starts at 17h00 JST so that temperatures will be cooler for the horses.
The Grand Prix is a qualifier for the team and individual final. The 8 highest scoring teams in the Grand Prix will ride for the medals in the Grand Prix Special (to music, which will not be assessed). The 2 highest scoring riders per group and then the 6 highest scoring riders that didn't place in the top two of their group will qualify for the individual finals, the Kur to Music. Eighteen riders in total will ride the Kur.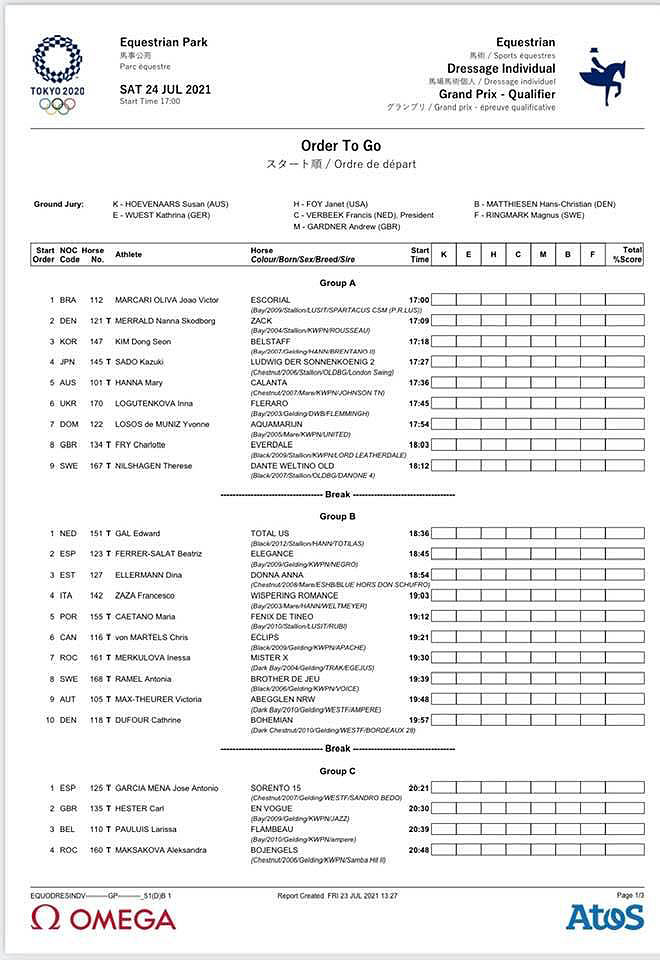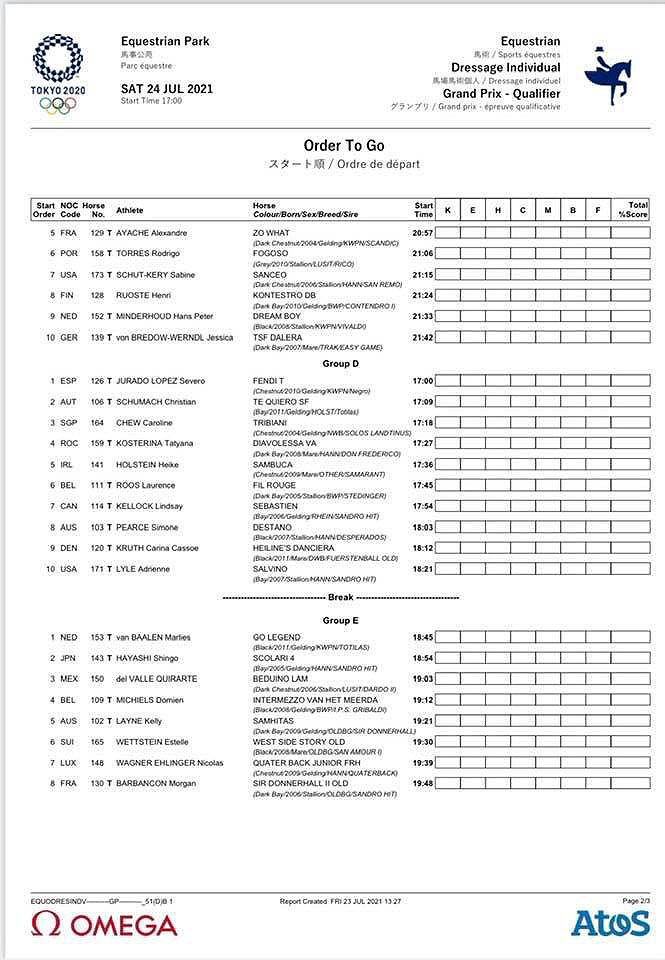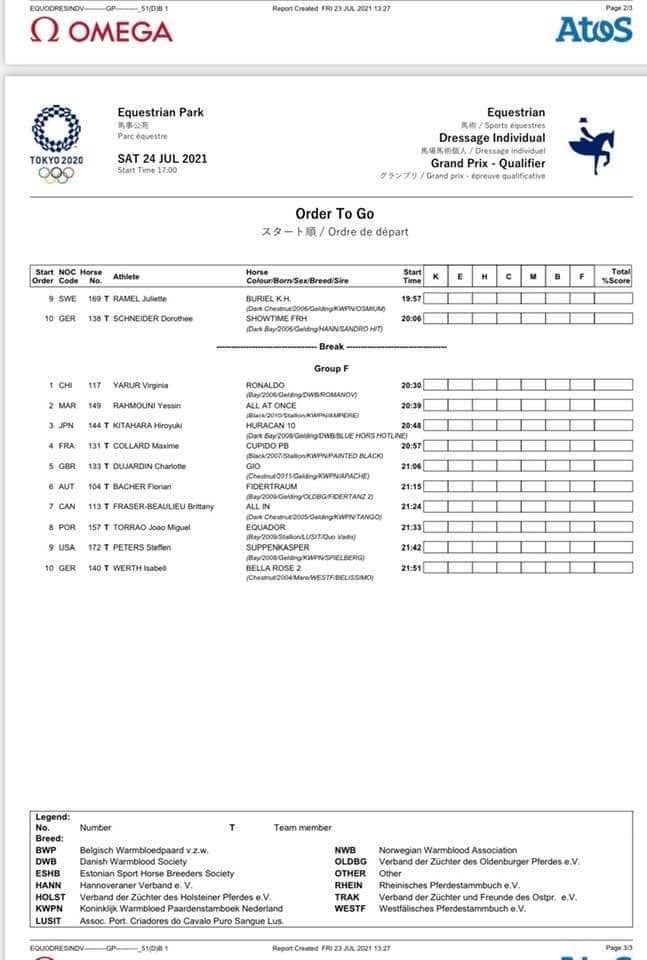 Related Link
Eurodressage Coverage of the 2021 Olympic Games