U.S.A.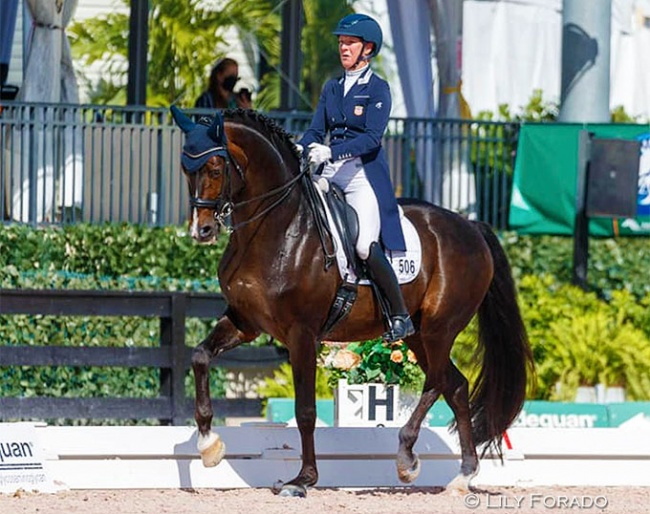 The United States equestrian federation (USEF) are postponing the announcement of its Observation Events for the Short List for the Tokyo Olympic Games U.S. Dressage Team.
Due to the EHV-1 outbreak in Europe, USEF will decide later where the observation events will take place at which the short listed riders for the U.S. Olympic team have to compete for selection.
"It has been our primary aim for the Observation Events to take place in Europe," said Hallye Griffin, the USEF Technical Dressage Director. "With the recent news, we are of course re-examining this approach. It is likely that the calendar will continue to evolve over the next several days/week(s) and by postponing the announcement of the Observation Event details, we will be in a better position to confirm the plan for the Short List ahead of the Tokyo Olympic Games."
USEF aims to announce the Observation Events for the Short List no later than March 31, 2021.
Final Selection and Quarantine, Either in Europe or U.S.A.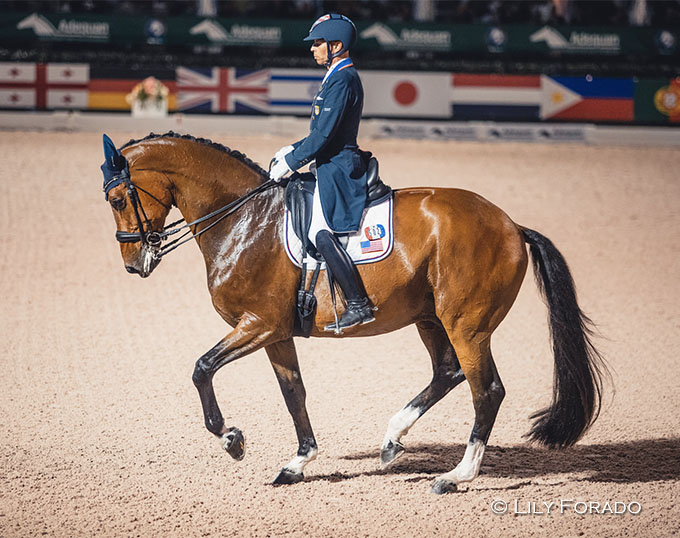 Depending on how the competition calendar in Europe develops, the U.S. Olympic team can be selected based on results achieved at events either in Europe or in the U.S.A.
"We will wait to make any decisions on the Observation Events until the calendar settles a bit," Griffin told Eurodressage. "Our Selection Procedures allow the Observation Events to take place within Europe or the U.S."
All horses flying to Tokyo will have to do a 7-day Pre Export Quarantine (PEQ). The European horses will go into quarantine in Aachen.
"The PEQ does not have to start in Europe," USEF Director of Sport Will Connell told Eurodressage. "The Tokyo Organizing Committee is obliged to organize horse flights originating from Europe, Australasia and North America.  PEQ takes place near where the flights depart from."
USEF Olympic Ranking List
Following the 5* CDI in Wellington, USEF has updated its Olympic Ranking List on 1 March 2021. 
The ranking is based on the average Grand Prix Special score.
On 1 March the USEF Olympic Ranking List had this top 15:
1. Steffen Peters - Suppenkasper - 76.745
2. Sabine Schut-Kery - Sanceo - 75.936
3. Adrienne Lyle - Harmony's Duval - 73.990
4. Benjamin Ebeling - Illuster van de Kampert - 73.213
5. Charlotte Jorst - Nintendo - 72.532
6. Jennifer Williams - Millione - 72.086
7. Jan Ebeling - Indeed - 71.106
8. Nick Wagman - Ferano - 71.011
9. Katherine Bateson Chandler - Alcazar - 70.937
10. Susan Dutta - Don Design - 70.128
11. Anna Buffini - Davinia la Douce - 69.844
12. Sarah Lockman - First Apple - 69.255
13. Catherine Hadded Staller - Frankie - 68.947
14. Mette Rosencrantz - Dzeko - 68.674
15. Jessica Howington - Cavalia - 68.352
complete list here. 
Photos © Lily Forado
Related Links
U.S. Team Selection Criteria for 2020 Olympic Games Announced
New Dates Confirmed for 2021 Olympic Games: To Start on 23 July 2021
It Has Been Decided: Olympic Games in Tokyo Postponed to 2021