Stallions at stud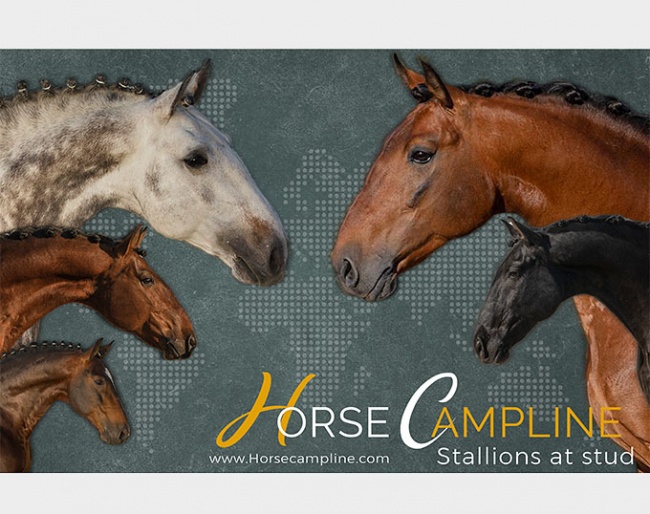 Horse Campline, a brand new Portuguese dressage horse investment company, has launched its stallion catalogue for the 2021 breeding season, featuring some serious, proven Lusitano horse power. 
With the announcement of their stallion roster for 2021 Horse Campline deploys its strategy for investing in Lusitano bred horses and positioning the breed as an elite one for dressage. The young company boasts a collection of no less than five pure bred Lusitano stallions on its roster, of which four have already achieved international Grand Prix results with scores over 70%.
Lusitanos to Reach the Highest Eschelons of Dressage
With a current portfolio of over 150 horses, including mares and foals, Horse Campline believes the Lusitano can play a key role in the genetic improvement of the modern dressage horse.  The Lusitano's main characteristics are their in-born ability for the collected work and their great character and beauty.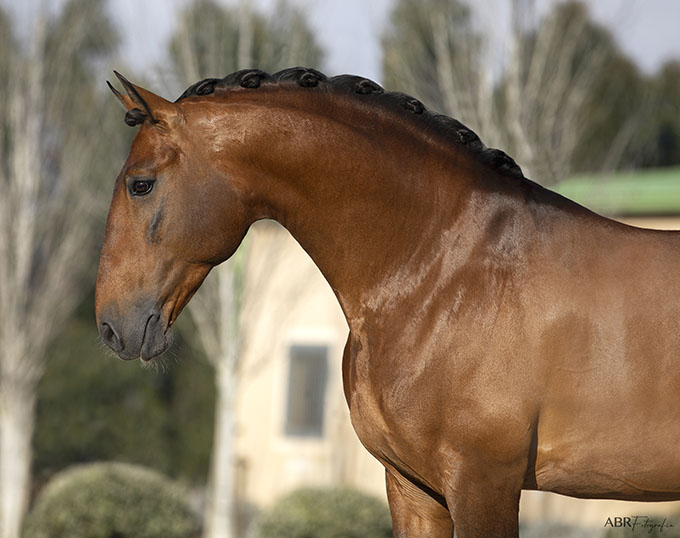 Their importance in high performance dressage sport has been proven by the great evolution the breed made in the last few years: two Lusitano stallions have now scored over 80% in the international show ring, a very rare and unique feat, in a world so far dominated by warmbloods.
The company saw that Portugal's equine sweetheart offers a great opportunity to promote a national product as an exclusive top competition athlete. With that intent, a team has been built of highly recognized professionals in breeding and sports, aiming at being present at the world's most important dressage competitions.
Horse Campline's big bets for the Tokyo Olympics are Brazilian Olympian João Oliva with the stallion Escorial and Portuguese Grand Prix Team Rider Rodrigo Torres with the stallion Fogoso.
Five Unique Lusitano Dressage Stallions for 2021
The stallion catalogue for 2021 is available online on https://en.horsecampline.com/cavalos, and already requests from different countries and continents are pouring in. Fresh and frozen semen is available from all five stallions.
From morphology champions to sports winning athletes, this stallion roster covers breeders' interests in terms of bloodlines and results. Although the catalogue is still incomplete with more stallions  joining the list soon, HorseCampline now offers the following stallions at stud: 
* Fogoso – Strength and size:
11 year-old Lusitano stallion, 1.72m, competing at Grand Prix level. Second best scoring pair on the Portuguese team in the 2019 European Championship in Rotterdam, with 71.786% for a 26th place in total. This result was a solid contribution to the Portuguese team's qualification for the Tokyo 2020 Olympic Games, a historic milestone that had never been achieved before.
* Escorial – Unparalleled elasticity:
Escorial, a 12 year old stallion competing internationally at Grand Prix level, having scored over 70%. This sire is in the running and close to reaching the requirements to be considered a Lusitano merit 5 star stallion, an exclusive title endowed to very few horses. Having won all morphology related prizes, he is one of the most popular breeding stallions in Portugal.
* Diamante Negro – Beauty and power:
Stallion with excellent genetics, who passes on size and powerful movements to his offspring. His progeny have very good top lines and a beautiful and uphill front. Diamante has already produced offspring that are gold medalists and champions in breed morphological classes.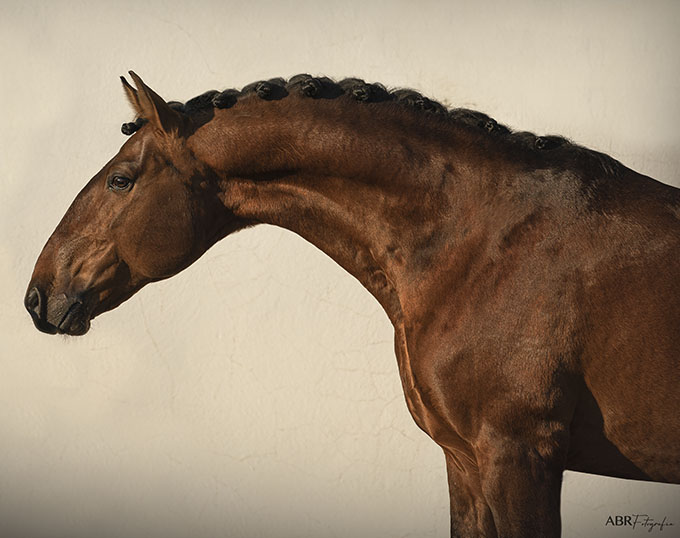 * Fidalgo – Pure GP Talent:
Son of Rico out of Abetarda (by Reboleira x Raja), Fidalgo has 3 extraordinary gaits. At the age of 7 he has won international young horse classes with more than 76%, which guaranteed him the best young horse prize of that year, awarded by APSL. The same year the horse won the Prix St George National Championship, beating a large list of renowned horses and achieving results above 70%. At Grand Prix level he was several times on the podium in national and international shows, having scored results over 70%
* Califa II – Top sport quality:
Califa is a gold medal winning Grand Prix stallion. He was the rPortuguese reserve champion and won a place on the podium at the Madrid Horse Week Dressage World Cup. His highlights are the canter work and piaffe-passage exercises, for which he achieved top scores in international tests.
Think Outside the Box and Go for Lusitano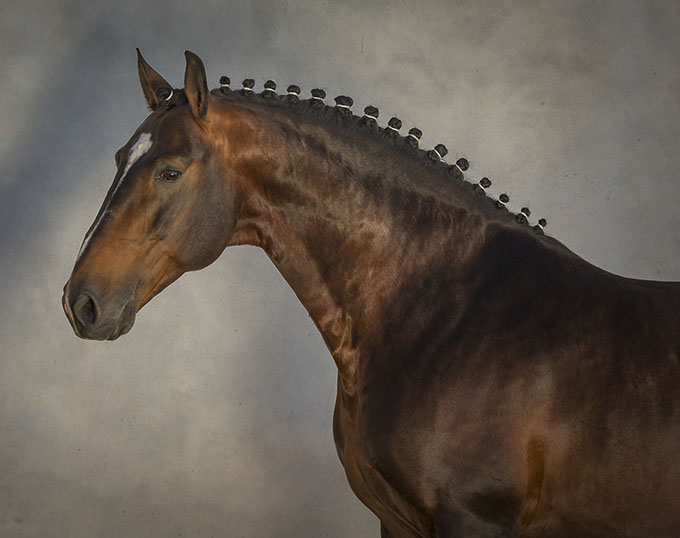 With its 2021 stallion roster Horse Campline takes a strong start and there is more to come in the future.
One of the goals will be to organize a stallion show to present the stallions and their offspring to the greater public.
"It seems more news will be coming soon, as the plan is long term, and the team has come to stay and create a mark in the dressage world," said Portuguese Grand Prix rider Maria Amaral who closely collaborated with Horse Campline. 
For more information, visit www.horsecampline.com
Photos ©  Rita Fernandes and Afonso Bordallo Rodrigues
Related Links
Horse Campline Invests in Portuguese Team Horse Fogoso
Escorial, New Olympic Hopeful for Joao Victor Oliva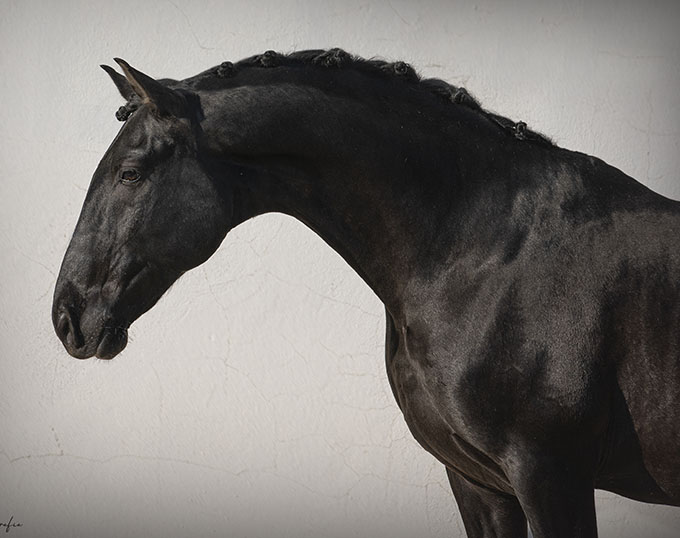 Diamante Negro