Blog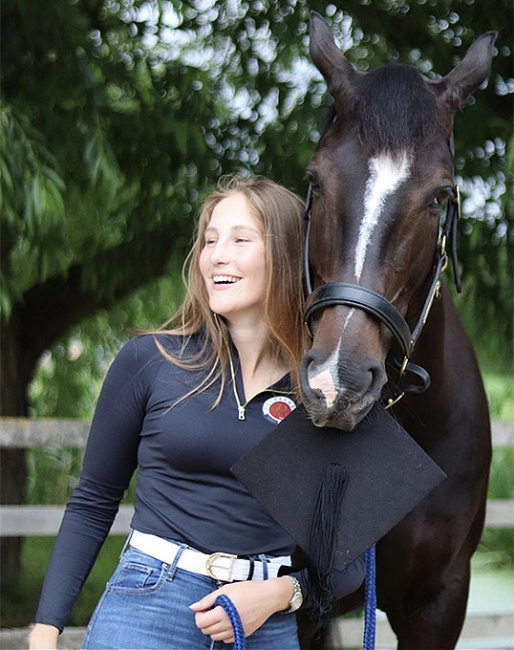 Happy New Year! I hope that you all had an enjoyable festive period, even if it was a necessarily quieter one than usual. 2020, for me, was simultaneously the slowest and fastest of years. In the moment it lagged, but I think that all of my wishing for post-Covid normality hurried it along until I found myself on New Year's Eve wondering where on Earth the entire year had gone!
How to Move Forwards?
After making the decision not to put myself forwards for selection for the rescheduled European Championships I spent some time reflecting on how I wanted to move forwards.
The end of the summer was a time of significant change: one of the most important members of the amazing team who allowed be to pursue my simultaneous dreams of Oxford and International Dressage, superwoman yard manager Chloe, moved on to new opportunities and I took the decision to base my horses with my trainer, Caron Roberts.
Around this time, I was incredibly lucky to be able to enter into joint ownership with my father of an exciting "project" in the form of the beautiful, green 9-year-old "Lionhardt". I had not worked with a new horse for several years and I had forgotten how long it actually takes to build a bond with a new ride; in this respect, being based with Caron has been invaluable. Having someone so dedicated to you and your horse's education guiding you when it feels a little like the blind leading the blind is a huge privilege.
It is the first time that I have been part of a "yard" and I am loving it – being surrounded by staff and riders all committed to the wellbeing of the horses and their own self-improvement is inspiring, and it's nice to have people around to laugh with (at a distance!) when you have one of "those" rides!
Comfy Slippers vs Stiletto Heels
I joke that Una (Nibeley Union Hit) is like my oldest, most well-loved pair of comfy slippers: in that vein, Leo is like the designer pair of stiletto heels that I have always dreamed of but need to practice walking in.
Training a greener horse has highlighted to me weaknesses in my own riding that Una had perhaps forgiven, but it has also reminded me the pure joy of getting the basics right. Though polishing a canter pirouette on Una is incredibly satisfying, there is nothing quite like the thrill of half halting at the correct moment and suddenly finding another gear in Leo's trot.
Though amidst the Covid chaos we haven't had a chance to compete yet, I don't feel like I'm missing out: the time to quietly develop our partnership has been so valuable, and I'm in no rush to don that white numnah. 2020 has reminded me to enjoy the journey, so I am.
Finding my Future Career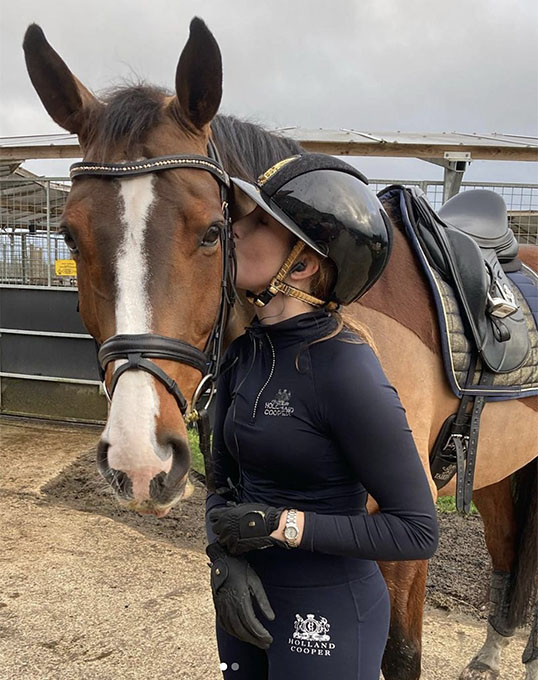 A journey that I am similarly enjoying – although also finding somewhat stressful – is that of my future career. As I hope to convert my degree in the future in order to pursue a career in commercial law, autumn 2020 saw the commencement of application season.
Much like an auctioneer selling a 3-year-old, I have to convince a firm that I have "Grand Prix potential" and that they should invest in my legal education through a training contract. I have been so fortunate to have had several wonderful people take time out of their busy schedule to offer advice and guidance, and I hope that I can do them proud.
My ever supportive and long-suffering boyfriend, prevented from being roped into horse holding and photography by Covid restrictions, has instead become chief proof-reader. I hope that my efforts will prove fruitful in the next few months, though the process so far has ensured I keep my expectations realistic: there are so many talented, deserving candidates. Much like a dressage test I have practised hard and done my best to present my finest work in the arena – or on the application form. Now, it is up to the judges.
Denial and Acceptance
Upon reflection, 2020 was a year of two quite distinct halves. I'll rather dramatically denote them "denial" and "acceptance". Denial that events wouldn't be rescheduled; acceptance that there was nothing to be done about their cancellation. Denial that my time in U21s was over; acceptance that I had to brush up and get ready to play with the big guns!
And, on a beautiful August day my lovely horse reminded me of the most avoidable equestrian dichotomy of all: denial that I was actually going to leave the saddle; acceptance in the form of a thud and a mouthful of sand. I think, actually, that rare fall (which, thankfully, only resulted in minor bruises to my backside and my pride) was a good analogy for the entire year: unexpected, unfortunate, and unavoidable.
Equestrians were probably the best prepared "group" to face 2020 in that respect! Of course, after many jokes that we should have lunged 2020 first, its younger sibling has kicked off with an almighty bronc in the form of another wave of Covid disruption, and the responsibility that we must go into lockdown again in order to save lives.
So, the equestrian community must once again tuck their fingers in the neck strap and sit tight! At least this time around we know which direction it likes to spin…
by Rebecca Bell
Related Links
Rebecca Bell: "Living Two Dreams: Oxford and International Dressage - It is Possible"
Rebecca Bell: "New Year's Resolutions"
Rebecca Bell: "Each Attempt Has to Be Totally 'On Point'"