Hof Kasselmann Hybrid Auction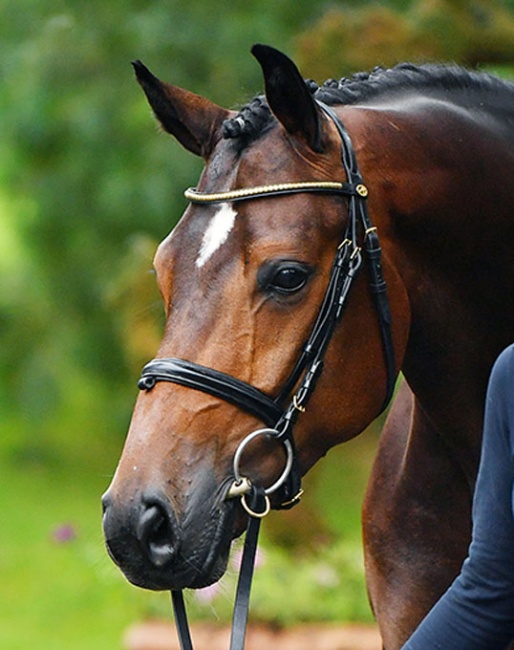 Hof Kasselmann will be hosting its very auction of young dressage horses and upper level trained competition horses in a "Hybrid" format on 8 August 2020
Bidding on the 13 elite dressage horses in the first Hof Kasselmann Hybrid Auction on 8 August 2020 will be accepted either live at the event with an auctioneer striking the hammer, or either by phone or online from the comfort of your home and computer.
The collection not only includes highly promising young horses with the potential and quality required for a great career in the sport, but also some experienced horses trained up to advanced and small tour level.
Catalog Nr 10: Doblesso
Catalog number 10 is Doblesso, a 4-year old Oldenburg gelding by Don Nobless x Pik Pavarotti x Amidou
Doblesso is sired by the former PSI Auction top seller and international Grand Prix horse, Harmony's Don Nobless 
This charming bay is a modern, sympathetic young dressage horse with an amazing engine from behind: always active, always engaged and always reaching under to the point of gravity. 
His powerful hindquarters, matched with a great temperament and rideability, make him a wonderful prospect for the future;
Register Online to Bid
Register today on the Hof Kasselmann Hybrid Auction site and create your active profile.  Registry is required for bidding and is hassle free.
Further information the Hof Kasselmann Hybrid Auction can be found at www.hofkasselmann-auction.com
For enquiries on individual horses or if you like to receive further information, please don't hesitate to contact us!