Great Britain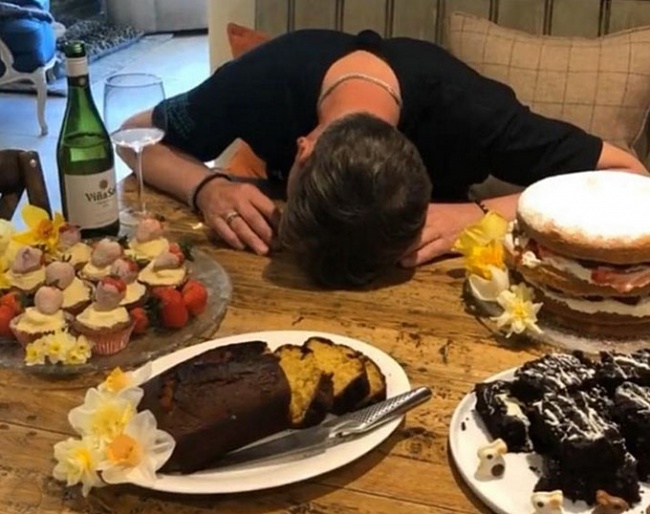 Equestrian Relief, a joint effort of equestrian athletes in Great Britain to raise funds for the British National Health Service to fight COVID-19, culminated in an elaborate finale on Monday night 13 April 2020 as the teams participated in a round of Dark Horse, sharing their hidden talent.
Team Eventing Wins
The teams went all out to impress the celebrity judges, TV presenter and Pop Idol judge Nicky Chapman and opera singer Russell Watson. This was combined with the public vote and the teams pulled out all the stops to win the final challenge and take the crown.
Going into the final in the lead, Team Eventing unleashed their secret weapon. A comical parody of Netfilx's latest smash hit 'The Tiger King' performed by Ben Hobday. This put him at the top of the challenge leaderboard and sealed the overall win for the team. An outstanding rap performance by Team Polo's Jack Richardson and Tom Morley put them just behind Ben boosting Team Polo into a runner up spot in the final rankings. Click here to watch the finale.
250,000£ Raised for NHS
The amazing commitment and effort from riders and presenters, kind donations by the sponsors and generosity of those who pledged auction prizes has resulted in Equestrian Relief smashing its initial target. Equestrian Relief and the team at Bolesworth are thrilled to be handing over £250,000 to the NHS Charities Together Covid-19 Appeal. With the peak of the crisis still not upon us and further Nightingale Hospitals opening now is the time that the NHS really need these vital funds.
Top lot in the charity auction was membership of a Nick Bradley Racing syndicate which raised £7,501. Zara Tindall's painting from the Horse Drawn challenge raised £5,700. Frankie Dettori's signed breeches raised £4,900 and the round of golf with Sir AP McCoy and Oli Bell earned £3,800. Collectively the charity auction added £165,440 to the overall amount raised.
Full of Praise
Said Nina Barbour, Bolesworth Managing Director: "It has been an overwhelming fortnight – and we are delighted to be in a position to be donating over quarter of a millions pounds to the NHS Covid-19 Crisis Fund. I would just like to extend a massive thank you to everyone from the Equestrian World who has supported this fantastic cause in every way, and helped us achieve this great result."
Ellie Orton, CEO or NHS Charities Together said: "We are massively grateful and inspired by all of the sports people, who are our idols, that are giving back and saying thank you. To hear the NHS are their heroes is a fantastic and although the donations are important, as they'll make a massive difference, it's the morale and emotions that are involved which mean so much to all of our teams."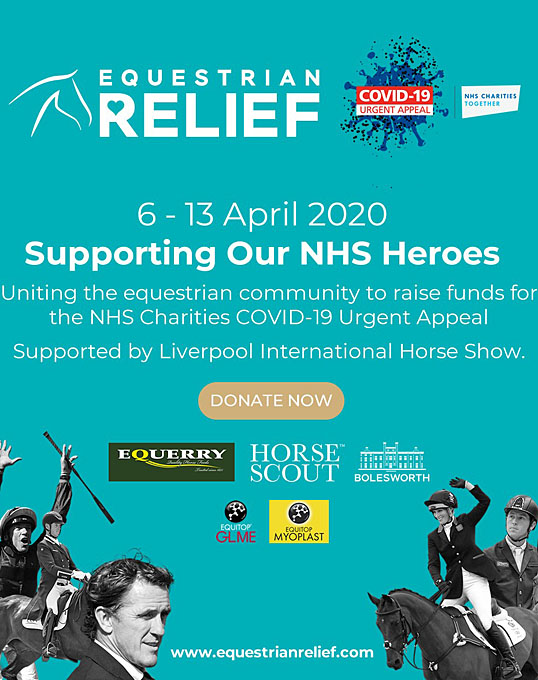 Zara Tindall, Team Captain for the Eventers said: "It was a honour to be asked to get involved with Equestrian Relief, such an amazing group of people to be able to come together to try and support our NHS for the unbelievable job they are doing to fight this war against corona and hoping that the money raised will help in the areas that it is really needed.
She added: "Obviously the highlight is to take overall team Gold. What an incredibly talented and game spirited Eventing team we had and the most valuable player has to be Ros with her double gold! A huge thank you to all those who donated and please keep supporting our NHS through this difficult time. Stay safe everyone."
Mark Tomlinson, Team Captain for the Polo riders said: "I'm very proud of the Polo Teams performance and our silver medal, which is impressive as we were late comers to the competition. The highlights for me have to be Jack and Tom's rap, which was outstanding, and the fact that as a collective the equestrian world came together to raise over a quarter of a million pounds for the Covid19 Appeal."
Sir AP McCoy of Team Racing said: "It was a pleasure to be involved and I'm really proud of everyone from the equestrian world for helping to raise a great sum of money for a cause that has touched everyone in recent times."
TeamDressage
Team Dressage consisted of Carl Hester, Richard Davison, Gareth Hughes, Toni Terry, and Sarah Higgins, and placed fifth out of seven teams. Team captain Richard Davison placed fourth on the individual leaderboard as the highest ranking dressage rider. 
Sarah Higgins was third in the bake off
It is still possible to make a donation by visiting www.equestrianrelief.com, where you can see the full results and to revisit all of the action.
Related Link
Equestrian Relief: British Horse World Unites To Support NHS Heroes