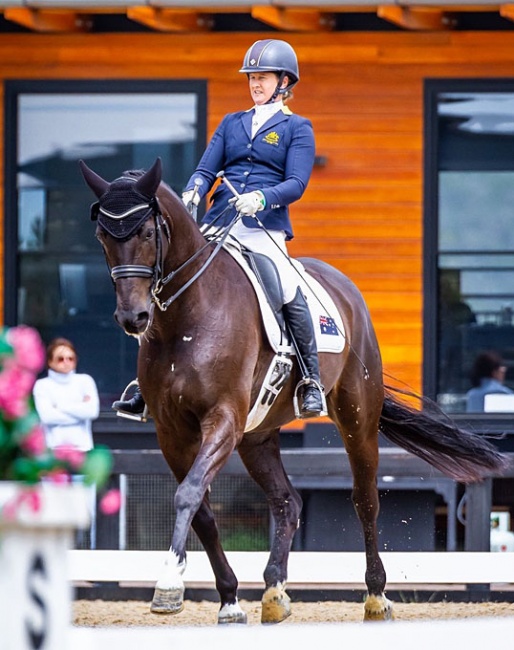 Equestrian Australia announced on 7 February 2020 their short listed riders for the 2020 Paralympic Games to be held in Tokyo later this year.
Australia has two more CPEDN selection events to go before the final team announcement in June. These events are to be held at the Sydney International Equestrian Centre, home of the Sydney 2000 Games.
EA has selected a strong line up which includes:
• Victoria Davies on Celere (Grade II)
• Emma Booth on Mogelvangs Zidane (Grade III)
• Matilda Carnegie on Devils Chocolate (Grade IV)
• Sharon Jarvis on Romanos (Grade IV)
• Zoe Vorenas on Neversfelde Kipling (Grade IV)
• Amelia White on Genius 60 (Grade V)
Sharon Jarvis is one of the most experienced Para Equestrian riders in the country, with numerous state and national titles under her belt. In 2008, she attended the Beijing Paralympic Games, placing 4th in the Individual Championship. This left her in good stead for the 2010 World Equestrian Games in Lexington, Kentucky, where she took home bronze in both the Individual and Freestyle tests. Jarvis again later represented her country at the 2016 Rio Paralympic Games.
Emma Booth and her Danish Warmblood gelding, Mogelvangs Zidane (by Hertug x Manstein) are no strangers to the international stage. Named as a Reserve for the 2014 World Equestrian Games in Normandy, France, Booth made her Paralympic debut at the 2016 Rio Games. They placed 5th in the Individual Championship and were members of the Australian team that placed 9th. In 2018, Booth was the sole rider selected to compete at the World Equestrian Games in Tryon, for Australia, where they placed 4th by a narrow margin in the Individual Championship test and 5th in the Freestyle competition.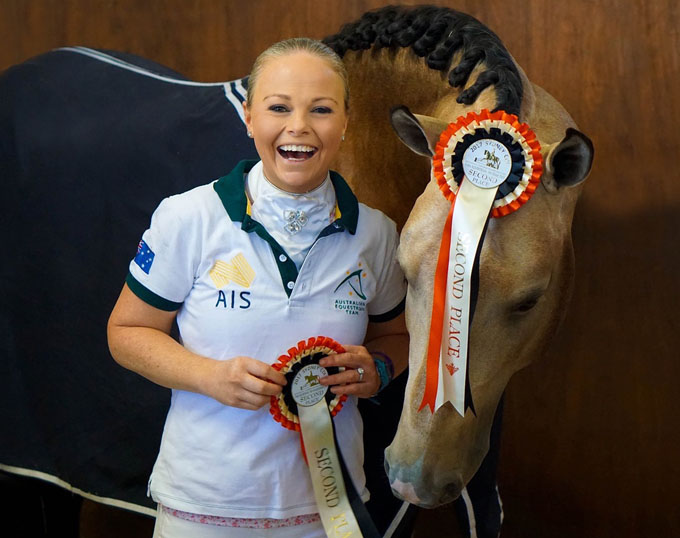 After competing her PRE stallion, Andaluka Elegido at the 2020 Boneo Classic CPEDI event in January, Victoria Davies has been short listed aboard her 13-year old Lusitano stallion, Celere (by Estoiro x Noz). Davies had a great result at the Brisbane CPEDI in July, scoring 71% and 71.5% for their Individual and Team tests.
Matilda Carnegie and the 16-year-old NZL bred mare, Devils Chocolate, are seeking to gain their first Paralympic selection after a solid performance at both the Boneo Classic and the Victorian Dressage Festival. Carnegie had her first international debut in 2019, when she competed at the Hartpury CPEDI event in the UK on a borrowed horse.
Grade V rider, Amelia White, and her horse, Genius 60 (by Romanov x Don Schufro), are the sole non-Australian based combination to be named on the short list. The pair currently trains with Helen Langehanenberg in Germany and look towards their final selection events. Amelia was long listed for Rio 2016 with her previous mount.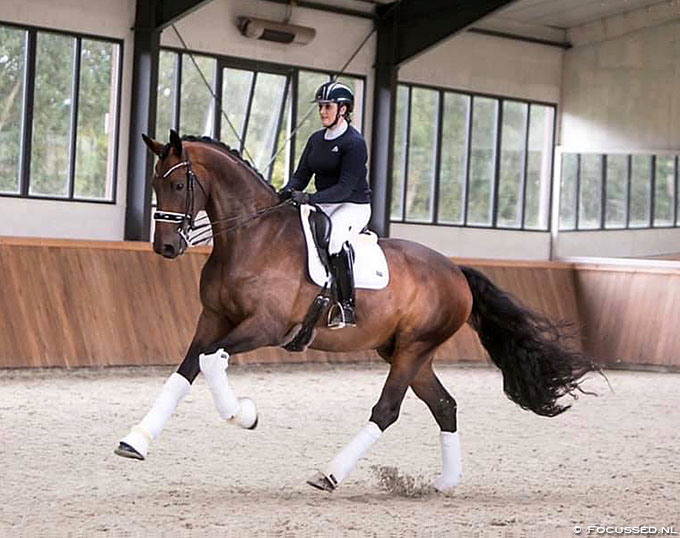 Australian based rider, Zoe Vorenas and her 9-year-old gelding, Neversfelde Kipling (by Furst Love x Neversfelde Kudu), are also looking towards their first Paralympic selection. The pair has performed well at previous selection events, scoring 72.7% and 72.4% at the 2019 Victorian Dressage Festival in December. Previously named on the long list for Rio 2016, she had her international debut at the 2015 Hartpury CPEDI, where Australia placed 4th in the team competition.
Next up for these riders is the Tokyo Test Event, to be held in early March at the Sydney International Equestrian Centre, followed by the Sydney 3DE in early May. After this, the Australian Paralympic Committee will announce the final team selection in June.
- Text by Zoe Vorenas
Related Link
Australia Looks Towards Tokyo Paralympic Success after 2020 CPEDI Boneo