Spain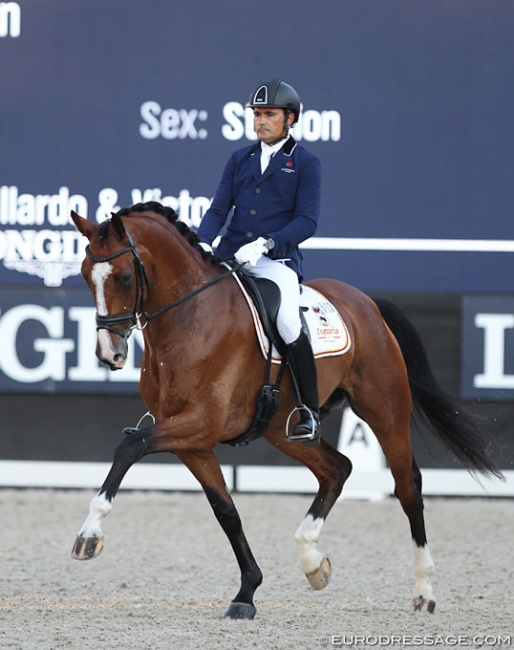 ANCCE, the official organization of the PRE studbook, has announced the Spanish selection criteria for the 2019 World Young Horse Championships in Ermelo, The Netherlands. 
The Spanish Equestrian Federation and ANNCE came to an agreement in 2018 to send only Spanish bred horses to the World Championships, which means PRE registered or CDE (Spanish Sport Horse) if they have sufficient horses that fulfilled the FEI and national selection criteria.
For 2019 a few small changes to the selection process have been made. 
The main novelty is that combinations have to compete in 3 instead of 2 young horse competitions. The average score of their three best starts (of which at least two have to be achieved in a CDI-YH) will be taken into consideration. 
Combinations who have a sufficient score average after three shows - which means an average equal or superior to 70% for 7-year olds and 75% for 5 - and 6-year olds - will be in the running for team selection.  Only results obtained between 1 January  2019 to 25 June 2019 will be taken into account. 
The PRE and CDE horses ridden by riders of Spanish nationality, but who are competing outside of Spain, are also eligible as long as the results are achieved in national competitions in their country of residence and the tests are comparable to the FEI young horse tests.
Potential candidates will be invited to three or four training seminars with PRE team selector, Jurgen Koschel. 
Four team observation/selection clinics with Koschel have been scheduled:
4 - 5 March: Equestrian Center Los Albardones (Medina Sidonia, Cádiz) 
12 - 13 April: Amtuna CECYL (Segovia) 
17 - 18 May: Las Cadenas (Camarma de Esteruelas, Madrid) 
June 19 - 21: Amtuna CECYL (Segovia)
For more details about the Spanish WCYH selection process, click here.
Photo © Astrid Appels
Related Links
Spanish Horses Selected for 2018 World Young Horse Championships
Jurgen Koschel Appointed Spanish PRE Team Trainer for World YH Championships
Only PRE/CDE Horses to Represent Spain at Future World Young Horse Championships
Carrascosa Criticizes Spanish Selection Process for 2017 World Young Horse Championships