Belgium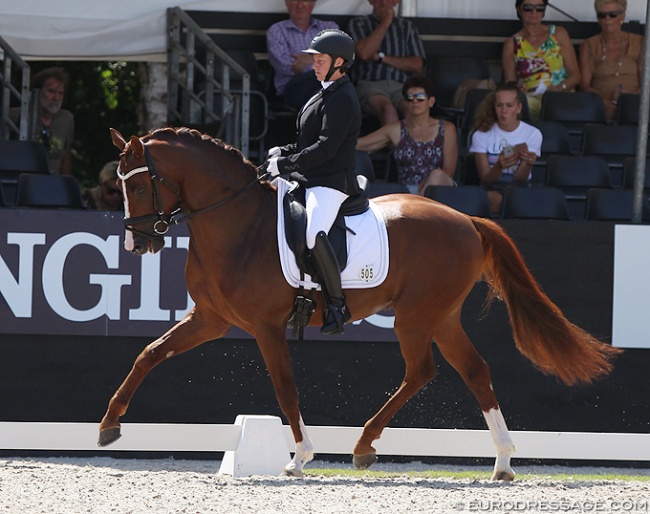 After two years of major disgruntlement and lawsuits over the selection of the horses for the World Young Horse Championships, the Belgian Equestrian Federation (KBRSF) has completely changed its selection format for 2019. 
Instead of a qualification system through a competition series with a finals, the Belgian Dressage Committee has decided, together with the Belgian studbooks, to set up a new team selection system based on three training/observation seminars.
At the first session, the combinations can present themselves to a selection committee, consisting of two foreign judges and one Belgian international judge. They will draft a long list that is invited to the second observation trial, which will also be judged by a foreign international judges panel. The final and third observation trial will be led by Ulf Möller (GER) and Christof Umbach (LUX). They will decide which combinations will be sent to the 2019 World Championships in Ermelo.
Schedule
Observation 1: 25 - 26 May 2019 at De Cavalerie in Heist-op-den-Berg
Observation 2: 15 - 16 June 2019 at Chevalerie in St-Genesius-Rode
Observation 3: 29 June 2019 at QC Stables in Sint-Niklaas
According to the first official press statement from the KBRSF, no more preference to Belgian bred horses will be given. The selection process is open to all breed societies. Horses aged 5, 6 and 7 can participate.
(Editors' note: after the publication of this article, a representative of the dressage committee got in touch again and said there is preference to Belgian registered horses).
"The selection procedure is still dependent on the FEI rules and regulations," the KBRSF added.
Photo © Astrid Appels
Related Links
Belgian Horses Nominated for 2018 World Young Horse Championships
KBRSF Wins Lawsuit Against Two Belgian Non-Selected WCYH Qualificants
Belgian Dressage Committee Washes Hands in Innocence after WCYH Selection Mess
Belgian Delegation for 2017 World Young Horse Championship after Major Imbroglio
Altered Belgian Selection Criteria for 2017 World Young Horse Championships Stir Commotion