Westfalian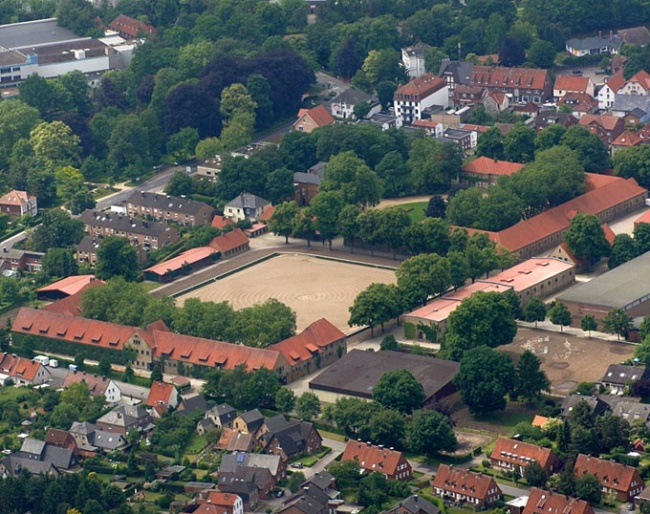 The Warendorf State Stud has decided not to co-operate with Andreas Helgstrand, but instead struck a partnership with the local stallion station of Rüscher-Konermann. 
No Danish Connection After All
When Kristina Ankerhold, managing director of the state owned Warendorf stud that is financed with German tax payers' money, decided in October 2018 to co-operate with Andreas Helgstrand's stallion station in Denmark, quite some upheaval arose in Germany on social media. 
Initially it was said that Helgstrand's Don Deluxe would be leased to Warendorf and in exchange the state stud's most popular breeding stallion Zoom would be send to Denmark for breeding and/or training. The news about Zoom's move north was soon denied/retracted and Ankerhold issued this statement on 31 October:
"We are planning to offer more quality stallions through this way (Helgstrand collaboration) to our breeders. In the future we will be supported by Helgstrand Dressage in guiding selected top stallions from the NRW stud in their sport career. Through this new opportunity, the NRW state stud can offer more international blood lines and show a more global presence concerning Westfalian horse breeding."
This week, however, German publication Reiter Revue published that the co-operation deal fell through, citing Helgstrand: "We each do our own thing." German magazine St. Georg then interviewed Ankerhold who stated, "I have nothing to add to Andreas Helgstrand's statement. You will not get any information about the background from me." 
Ankerhold did confirm to St. Georg that Warendorf will be partnering with Rüscher-Konermann but "we need to discuss that in detail and the decision will show in the stallion plan of 2019."
Massa Rising Stars Sold to Denmark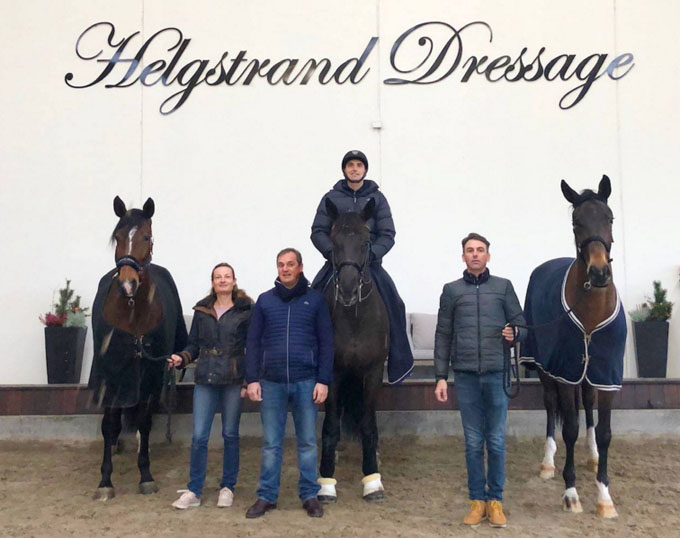 On Tuesday 15 January, the renowned French horse breeder Sylvain Massa, who is known for his Portuguese Sport Horse breeding (Lusitano cross breds), has announced that he sold three of his top horses to Helgstrand.
They are the 9-year old Grand Prix horse Addict de Massa, who competed at the 2016 World Young Horse Championships with Arnaud Serre, as well as the 6-year old Dionysos de Massa, who was a bronze medal winner at the 2017 French Young Horse Championships under Arneud Serre, and the now 5-year old Join Me de Massa, who was the 2018 French Young Horse Championship under Renaud Ramadier.
For the Grand Prix rider's couple Arnaud and Anne-Sophie Serre, who are head riders at Massa's stable in France, this is a big loss as these horses will no longer be available for French Dressage. 
Related Links
Don Deluxe Leased to Warendorf, Zoom Not Sold to Helgstrand
Join Me de Massa, Dorian Grey de Hus, First Step Valentin Win 2018 French Young Horse Championships
Pinto and Santurion de Massa Withdraw from 2018 World Equestrian Games