2019 Open Winter Cup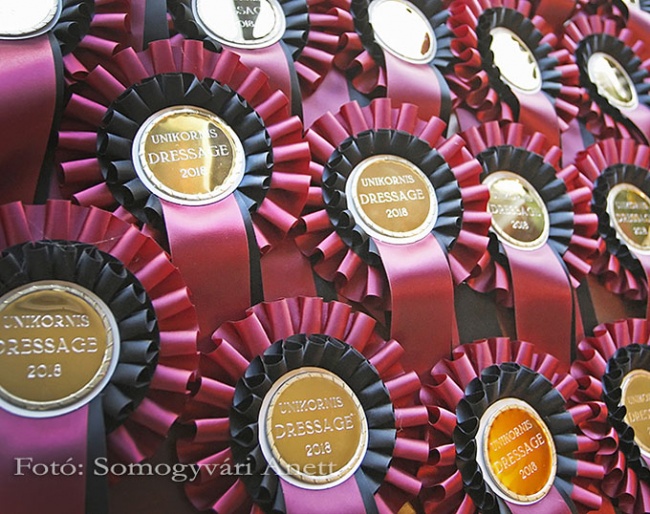 Stable Unikornis is proud to boast a stellar line-up of judges that will officiate at the 2019 Open Winter Cup show circuit as well as the World Cup Qualifier CDI-W at the beginning of the 2019 show season.
Located no less than 30 kilometers north of Budapest, the capital of Hungary, Stable Unikornis is one of the country's leading dressage yards with state of the art facilities and footing. The Open Winter Cup and CDI-W Budapest are two inspiring initiatives which Hungarian entrepreneur Arie Yom-Tov is undertaking to promote top level dressage sport in Hungary amongst many others.
Open Winter Cup, Winter Showing with Top Judges
The 2019  Open Winter Cup is a CDN national competition with entry open to participants from neighbouring countries. The first leg will be held on 16 - 17 February 2019. The second leg, which is a Final, is set for 27 - 28 April 2019. The two shows will offer classes from children's level to Grand Prix and an impressive purse of prize money and gifts can be won. For the winner of the Grand Prix there is even a car, a brand new Fiat 500!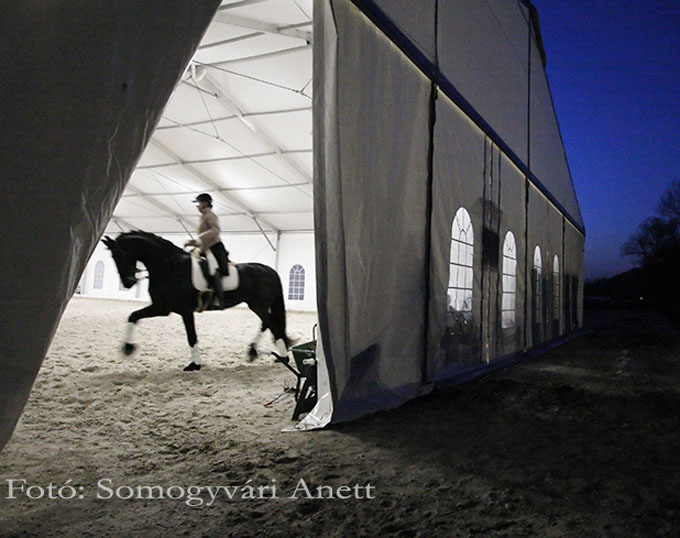 Central European riders and all others who want to seize the opportunity to compete in outstanding conditions during the winter months can enter for the Open Winter Cup. The indoor arena is heated so conditions for training and competing are optimal. Furthermore, the riders will be assessed by some of the best dressage judges in Europe.
At the February event judges Jacques van Daele (BE), Peter Engel (DE), Barbara Ardu (IT), Eva-Maria Vint-Warmington (EST), Simona Fialova (CZ), Yuri Romanov (RUS), Eugenio Rovida (IT) and several Hungarian judges will be officiating.
For the Winter Cup Final in April judges Jacques van Daele (BE), Monique Peutz (NL), Yuri Romanov (RUS), Maja Stukelj (SLO), Eva Maria Vint-Warmington (EST), Peter Engel (DE) and several Hungarian judges are lined up.
The World Cup Circuit Comes to Budapest
On 1 - 5 May 2019 a CDI 3* and World Cup qualifier will be hosted at Stable Unikornis. No less than five 5*-judges will be officiating alongside several 4* and 3* judges.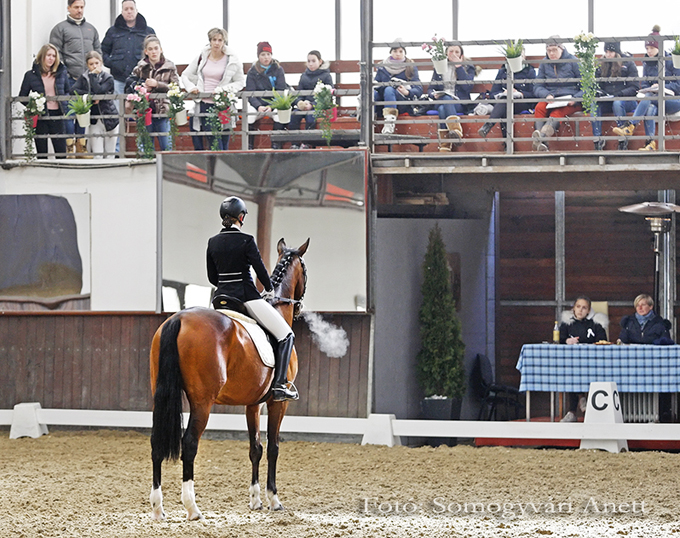 Making up the ground jury for the May competition are Thomas Lang (AUT), Barbara Ardu (IT), Eddy de Wolff van Westerrode (NL), Maria Colliander (FIN), Maja Stukelj (SLO), Holler Péter (DE), Enzo Truppa (IT), Hillier Orsolya (HUN), Hansághy Péter (HUN). Austrian 5* judge Thomas Lang will be the president of the ground jury. 
The winner of the big tour will also be rewarded with a brand new Fiat 500.
Krisztina Szabó, stable and show manager at Stable Unikornis, will assist riders wishing to compete in the Open Cup with their entry as well as with travel arrangements, hotel accommodation and other questions. She can be reached at sz.kriszta.unikornis@gmail.com or at +36 304 403 750.
Discover Stable Unikornis at www.unikornislovarda.hu
Photos © Anett Somogyvári 
Related Links
Stable Unikornis' 2019 Open Winter Cup to Promote Dressage in Hungary and Neighbouring Countries
Judges Wust and Lang Conduct Clinics in Hungary to Improve Country's High Performance Dressage