Japan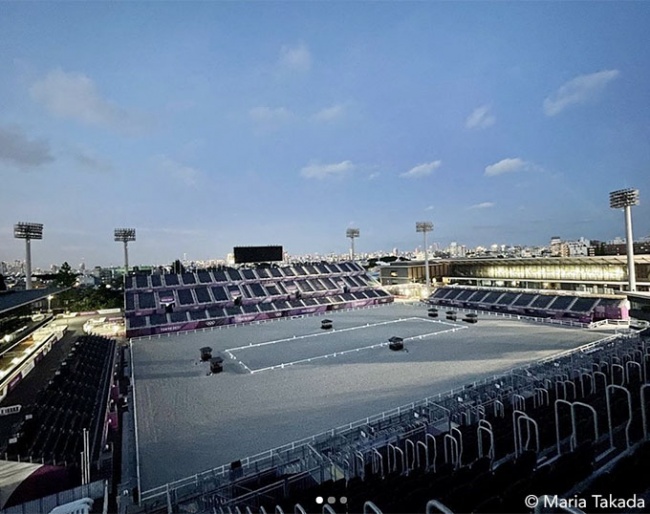 As no spectators are allowed at the 2021 Olympic Games in Tokyo, fans of top sport competition are forced to stay behind the television or computer screen to watch the action in Japan. 
We are often asked, "where can be watch the live stream?" but much depends on the country you live in and if you want to pay for streaming services. 
Which Channels?
The sources we found that provide live stream coverage are
On the BBC in the UK
The BBC schedule is still to be confirmed, but it is expected that all the sessions will be shown on bbc.co.uk/sport.
The grand prix special (team final) and grand prix freestyle (individual final) will also be shown live on BBC One and/or iPlayer.
 
On NBC in the USA
NBC will provide coverage, which can be accessed on local NBC stations as well as streamed on NBCOlympics.com, NBC Sports, and Peacock. The exact schedule is yet to be announced. NBC is only available for free in the US.
 
On ARD & ZDF in Germany
ARD is showing live the team finals (GP Special) on Tuesday 27 July and ZDF the individual finals (Kur to Music) on Wednesday 28 July - both for free on TV
 
On Claro Sports for Latin America
The Claro Sports App or website or YouTube channel. They will be transmitting all sports and have 4 Olympic channels

 

On Eurosport 
Eurosport will be streaming the Grand Prix and Special, but it's on subscription basis. 

 

Other countries: CBC (Canada), 7plus (Australia), France•tv canal 31 (France), SuperSport or UKTV Abroad (South Africa), DR (Denmark).
If you know more channels that will stream or broadcast dressage send us an email and we'll add it here to the list. 
Olympic Schedule
Dressage competition will take place on four days. 
Saturday 24 July 2021 - Grand Prix - Team and Individual Qualifier - Part I - 17h00
Sunday 25 July 2021 - Grand Prix - Team and Individual Qualifier - Part II - 17h00
Tuesday 27 July 2021 - Grand Prix Special - Team Medal Competition -  17h00
Wednesday 28 July 2021 - Kur to Music - Individual Medal Competition - 17h00
There will be two horse inspections:
Friday 23 July 2021 - before the Grand Prix - 9h30 (not broadcast)
Wednesday 28 July 2021 - before the Kur to Music - 10h30 (not broadcast)
Related Link
Eurodressage Coverage of the 2021 Olympic Games