The Netherlands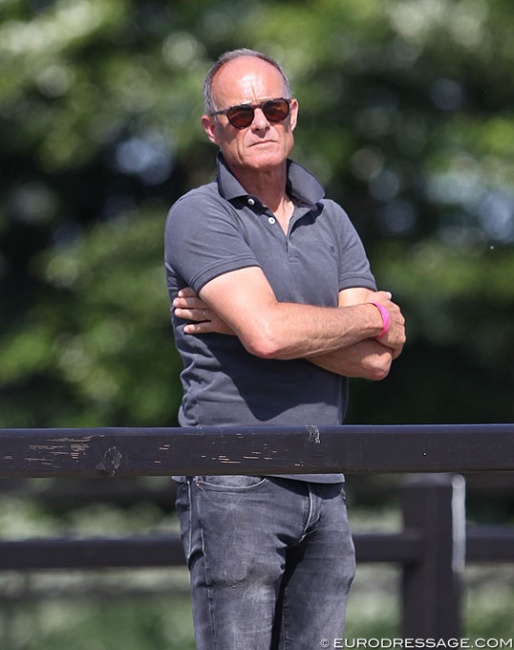 Rien van der Schaft's resignation as Dutch team trainer less than three weeks before the 2018 World Equestrian Games might have been ill-timed, but the coach explained that he would have been useless in Tryon.
In an interview with the Dutch equestrian magazine De Hoefslag, Van der Schaft made it clear that his role as team trainer has been made completely redundant as the high performance riders were not seeking his coaching or advice, but he was just moved in the role of chef d'equipe.
"It was disappointing me more and more that I had the role of chef d'equipe and not that of team trainer. The longer it took, that I hardly had any supervising role, the less joy I was experiencing from it," Rien told De Hoefslag. "Along the way I was starting to dislike it more and more. I was allowed to be there, while others worked."
While the relationship with the Dutch elite Grand Prix riders was not a bad one, they did not apply to his core task as team trainer.
"This happens with combinations which have already had so much success," said Rien. "You have to adapt yourself to what they and their team are doing. I knew beforehand I wouldn't have too much influence. It could have been good or bad."
The Dutch equestrian federation KNHS hired Van der Schaft in December 2016 and their choice was a surprising one as the "classically" schooled Van der Schaft would be giving training advice to students that have risen to the top through a system of rollkur/hyperflexion/ldr.
Van der Schaft decided to call it quits straight away and not travel to Tryon to be useless there.
"I couldn't contribute positively and I did not want to be a negative contribution either. At a certain point it has less of a negative consequence not to be there, than to be there. It's good for no one and it don't feel good with it. I'm not the person who likes to do nothing. I didn't want to run around Tryon for 10 days like that. Better to turn things round now."
For more information, read De Hoefslag
Photo © Astrid Appels
Related Links
Van der Schaft Resigns as Dutch Team Trainer Effective Immediately
Rien van der Schaft: Focus on the Direction of the Connection
Rien van der Schaft: The Phase Most Riders Forget About