2018 World Young Horse Championships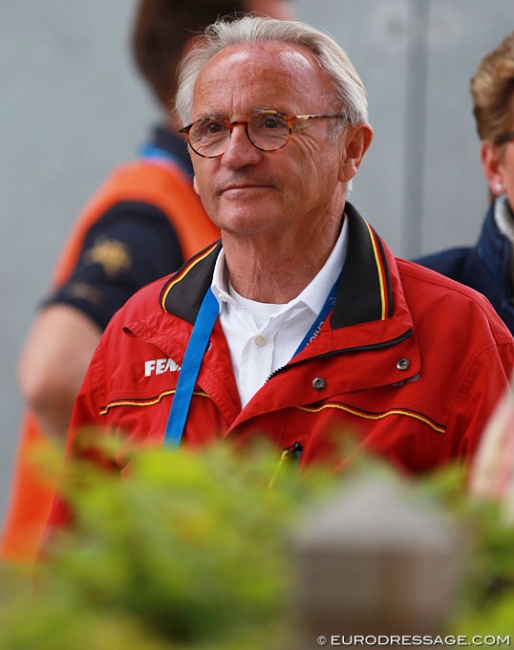 German Grand Prix trainer Jürgen Koschel has been hired as the PRE Team Trainer helping Spanish combinations on the road to the 2018 World Championships for Young Dressage Horses in Ermelo, The Netherlands, on 2 - 5 August 2018. 
The Spanish PRE society ANCCE invited Koschel, a former German, Swiss and Dutch team trainer, to assist in preparing their Spanish riders for Ermelo.
ANCCE will invite all combinations which passed the FEI's minimum qualification score for the 2018 World Breeding Dressage Championships to a training seminar  held at the the Amtuna CECYL equestrian center in Segovia on 4 - 5 June 2018.
Koschen will assist in selecting the pairs that will represent Spain at this Championship and he will also provide the riders with advice regarding preparation for the tests and the competition in Holland. He will also assess the horses aged 4 and 6 and those riders with major potential for next year.
"Selected PRE hoses will be those that in the opinion of the trainer, are in the best physical and competitive condition at the time of the selection, independently of the averages obtained in 2018," ANCCE stated. "Horses/riders summoned to this workshop are advised to attend with their respective trainers."
"The goal of these workshops is none other than to establish an organized relationship between PRE Horses/riders, which will be sent to Spain's Equestrian Federation for the pre-entry Championship registration. Remember that according the FEI norms, and in keeping with the agreement reached with Spain's Federation, the list of horse/riders is unalterable, except in the case of injury or outstanding circumstances that hinder the participation of a given component. The WBFSH allows the participation of two (2) horses per test, and these horses may be PREs, CDEs or another breed if the preference breeds fail to surpass the established requirements."
Photo © Astrid Appels
Related Links
Eurodressage Coverage of the 2018 World Young Horse Championships
Only PRE/CDE Horses to Represent Spain at Future World Young Horse Championships