American Dressage News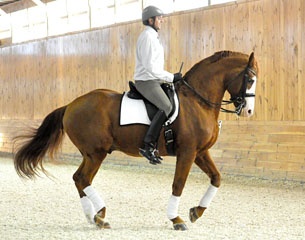 German-certified trainer and biomechanics expert Dave Thind is proud to announce his relocation to his own 'Aspire Farm', a state-of-the art, full-service, sport horse training, rehabilitation and boarding center dedicated to providing the highest quality environment for discriminating riders and their horses.
Located only thirty-minutes from Boston, this premier equestrian facility boasts 29-stalls, a 200 x  70 indoor arena complete with new GGT footing and a heated viewing lounge.  Also new at the facility are an array of turn-out options and a walking-track for warm-ups, cool-downs and hill work.  In addition, the farm has direct access to a system of picturesque and safe trails on conservation land.
After spending years learning from some of the very best in Germany, co-owner Dave Thind has created a professional and positive learning environment, meeting the highest standards that he chooses for his own horses.  Riders and their mounts are recognized as athletes and services are designed specifically to promote wellness and to enhance performance.  Above all, the focus remains the well-being of each horse, with custom designed training programs, access to equine rehab equipment and therapies, unmounted biomechanics classes, Feldenkrais based somatic education for riders and regular clinics with leading experts.
"Dave Thind holds a 'Trainer A' license from the German Equestrian Federation.  This high level degree is a Level III, the highest possible, and one step higher than the 'Bereiter' title.   An International Level III means certification as a Master Instructor.  This level of certification allows Dave to act as an ambassador for both the principles and correct application of the German classical system of training," stated Christoph Hess, Director of Training and Education at the German Equestrian Federation.  "The panel of judges from our Federation were thoroughly impressed by Dave's abilities as an Instructor and awarded him an almost perfect score. I personally wish him much success and commend his efforts to provide classical training opportunities in the US," added Hess.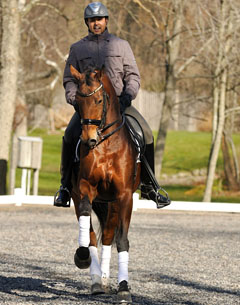 Dave received his solid foundation in German classical dressage through regular training with some of the best trainers Germany has to offer including former German Olympic Team Trainer, Martin Plewa, Brazilian Olympic Team Trainer Johan Zagers and three-time German Professional Riders' Champion Hartwig Burfeind.  In June 2013, Dave returned to Germany to train with current German Olympic Team Trainer, Monica Theodorescu.
"I have met Dave Thind as a rider who approaches his horse with respect and fairness. As a German certified trainer Dave has learned to work horses according to the training scale and is always focused on the correct and efficient seat and application of the aids. I wish Dave and Aspire Farm all the best for the future," attested Monica Theodorescu.
Dave has trained horses up to the Grand Prix level of dressage and show-jumping. His students have been successful up to international levels in both dressage and jumping.  Many are successful trainers in their own right. As a popular clinician, Dave works with riders of various disciplines who seek heightened communication and performance, based on the German training system and an advanced knowledge of biomechanics. Dave's ability to convey complex theoretical concepts and help riders not only to feel, but also to reproduce improvement, sets this trainer apart.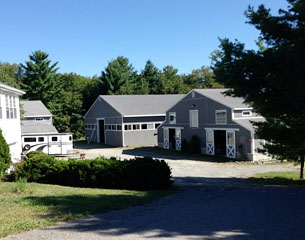 Dave has taught theory-based courses in riding and riding-related biomechanics at educational institutions such as the Westfalische Reit und Fahr Schule Trainer School (GER), UMB Agricultural University (NOR), and Tveit Agricultural College (NOR).  Watch for Dave as a featured presenter at this year's Equine Affaire in West Springfield, MA.
To celebrate the official grand opening of Aspire Farm, the farm will be hosting a meet and greet and clinic with Dave the weekend of October 26-27.  Both days will feature 8 lessons with Dave where he will answer questions and explain the lessons to auditors.  In addition, Dave will teach interactive lectures during lunch on both days.  Auditing is free for members of NEDA and CRDA.
For more information, please visit www.aspirefarm.com
Like Aspire Farm on Facebook
Photos © C A Hill Photo
Related Link
White Star Sold to the United States