FEI Dressage News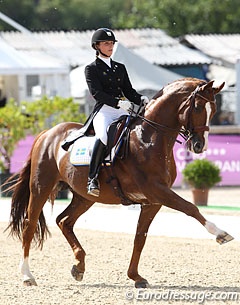 The FEI Bureau held an in-person meeting at the FEI Headquarters in Lausanne (SUI) on Tuesday 2 July. The Bureau allocated the 2015 European Junior and Young Riders Championships to Vidauban. The event will most likely take place the second week of July.
The Bureau decided to postpone the allocation of the 2015 European Pony Championships to Malmö (SWE) and 2016 World Cup Dressage Finals  to Gothenburg (SWE) in view of the current Swedish Animal Welfare Laws in Relation to Competition with Horses. This legislation prohibits certain treatments and approaches to supporting horses competing at FEI events which are permitted by the FEI Veterinary Regulations.
The FEI and the Swedish NF are in contact with the Swedish authorities who have acknowledged that their approach is at odds with the FEI Rules and Regulations and are undertaking a full review which is expected to produce new legislation for review during 2014. The outcome of the process cannot be predicted at this time, but the FEI and the Swedish NF are involved in the consultation with the relevant Swedish authorities. The FEI is taking this matter very seriously and will work actively with the authorities and the NF to find a suitable solution.
Photo © Astrid Appels
Related Links
Minna Telde and Team Sweden Successful at the 2013 CDIO Vidauban
Viva Vidauban: The Dr Jekyll and Mr Hyde Side of a Show
Photo Report: Spring Tour Action at 2012 CDI Vidauban