KWPN Breeding News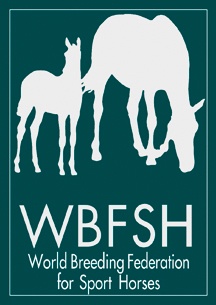 Last week the international breeding umbrella organization, World Breeding Federation for Sport Horses (WBFSH), published the provisional FEI/WBFSH rankings. The rankings are a comparison of all WBFSH-recognized studbooks
, based on the performance of the best horses from each studbook over the past year. Each studbook is allowed one week to respond to the provisional ranking results, after which they become official.
For the eighth consecutive year, the KWPN was ranked the number one studbook for jumpers, and for the third consecutive year the leading studbook for dressage horses. KWPN horses are also excelling in eventing, as evidenced by the WBFSH rankings: after finishing 11th last year, the studbook climbed to fifth place this year. We owe all these achievements to the tireless efforts of the breeders who have made the KWPN studbook what it is today. KWPN horses also boasted unprecedented individual performances. The top three jumpers and four of the best five dressage horses were all bred under the KWPN flag.
The top three in the FEI/WBFSH individual dressage rankings includes the same horses as last year but in a different order. This year's undisputed leader is the powerful mover Jerich Parzival (s. Jazz). The World Cup winner and European Champion, bred by J.M. Beijer-De Klein, is out of Fidora ster pref prest by Ulft. Totilas (Glendale x Lominka elite pref prest by Glendale, breeders: Jan and Anna Schuil), who led the ranking last year is now in third place. Carl Hester's Uthopia (Métall x Odelia sport-dres by Inspekteur, breeder: J.J. van Zetten Sr.), a relative newcomer, is number four in the ranking. The talented stallion received Erkend status from the KWPN after excelling in the European Dressage Championships. Valegro by Negro and Ravel by Contango rounded out the top six with 8th and 16th place respectively.
Related Links
Danish Warmblood Society Best Dressage Breeders Based on New Horse Genetics' Ranking
Totilas Takes KWPN to the Top in 2010 WBFSH Ranking