KWPN Breeding News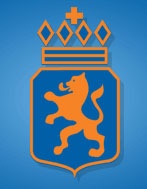 The KWPN North American society will be organizing webinars to educate its members. The webinars are planned to be both interactive formats and/or lecture formats with the latter providing content tailored to pre-received questions.
The topic of the first planned webinar is "Keurings 101" and will be presented in June 2011, prior to the keuring entry closing date. This webinar is intended to provide information for the new or prospective keuring participant as well as serving as a refresher to the seasoned participant. Procedures and overviews of the KWPN selection/keuring process will be covered with allowance for Q & A. Presenting a foal, a horse under saddle, arena set-up, jump chute dimensions, etc will be covered.
Please email kwpnna.webinar@gmail.com with your keuring questions to be addressed in the inaugural webinar as well as any suggestions you may have for future webinar topics.
The June date for the first webinar will be announced in early May. You will need to sign up for the webinar ahead of time. Information on how to sign up will be provided in the May announcement. Please stay tuned!
Related Links
World Young Horse Champion Astrix Licensed for the KWPN Society
Gutes Geling(h)en: Win a Ride on KWPN Licensed Grand Prix Stallion Lingh