Saddlery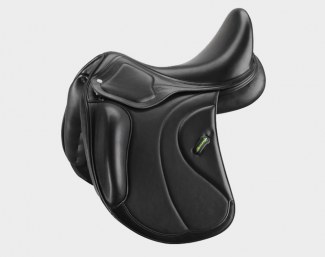 Every Amerigo saddle model concept begins with thinking of what needs have to be satisfied in order to give the rider and the horse the best situation for both of them to reach their best performance. Every horse has its particular back shape and the saddle has to mirror this shape exactly so that the rider can sit in balance and work in harmony with the horse. This is the strict line behind the Amerigo brand and the scientific concept that inspire each saddle manufacture that involves the panels choice as well.
For all its lines of saddles, Amerigo has recenty introduced the innovative Multifunctional Panel System (MPS) : a unique mixture of synthetic fibres that respond to warmth to ensure a perfect fit. The panels can be made with different levels of volume to suit each horse. Each panel is produced individually and requires great skill to ensure that two equal panels are produced. Such a panel system provides many advantages in terms of fit for the horse. The absence of any 'ends' or pre formed stitching on the horse, with the panels blending out away from the horse, and becoming flatter and wider with use, means that they offer a very precise and individual fit, even if used on many horses. `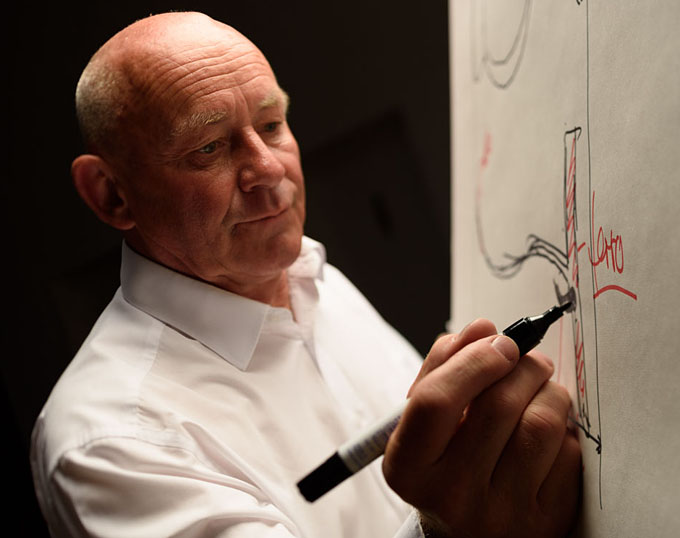 "Amerigo already stands for quality and precise fit but we are constantly working on improving every aspect. The new MPS panels are just a part of this continuing work in improving our saddles and are of key value to them. They represent a quantum leap in Saddle Technology. The revolutionary new fibre mix redefines the connection between Horse and Rider," said Peter Menet, Amerigo saddles designer.
All Amerigo saddles are individually handcrafted in Italy to order using first choice French and Italian hides. The specially selected hides combined with the meticulous and qualified handcrafting, ensures that every Amerigo saddle becomes a true and veritable "Made in Italy" masterpiece.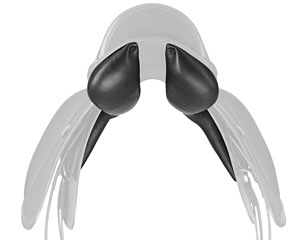 For further information:
Related Links
A New Addition to the Amerigo Saddle Collection: The Pasubio Dressage Model for Horses with Short Backs
Amerigo Enriches Range of Performance Accessories with New GH27 Dressage Elastic Girth