Oldenburg Breeding News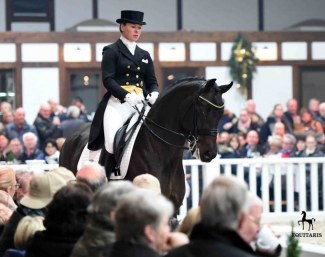 The Dressage Performance Centre in Lodbergen, Germany, has cancelled its 2017 Winter Breeders' Meeting due to the change in management that is at hand. The winter stallion show which takes place on 24 February 2018 in Vechta, Germany, will go on as planned.
Traditionally Lodbergen organizes a highly successful and very well attended winter breeders' meeting in the middle of December, where the stallions are presented under saddle to the public and the staff is available for questions and consultancy.
Unfortunately as managing director Urs Schweizer will be resigning from his position at that time and his successor has not yet been announced, the Winter Breeders' Meeting has been cancelled. 
Schweizer has been managing director of DLZ since 2009 and helped guide the station to become one of Germany's leading dressage breeding centres. Dante Weltino OLD's team bronze medal  at the 2017 European Championshisp in Gothenburg was a coronation of  a well planned management of the stallions. Sires such as the double licensing champion and Nurnberger Burgpokal finalist For Romance I OLD and bundeschampion Finest Selection OLD has brought even more prestige to this E.U. approved stallion station. 
The Swiss born Schweizer has decided to resign from his post to focus on his own breeding yard in Germany, together with his wife Barbara. 
For more info, visit www.dressurleistungszentrum.de
Photo © Tanja Becker
Related Links
Schweizer to Hand Over Management of Dressage Performance Centre Lodbergen
For Romance I OLD Offspring Set the Standard at 7th Lodbergen Foal Championship 
Packed, High Quality Field at 2017 Oldenburg Foal Inspection in Lodbergen
Full House and Great Atmosphere at 2017 Lodbergen Spring Breeders' Meeting