FEI Dressage News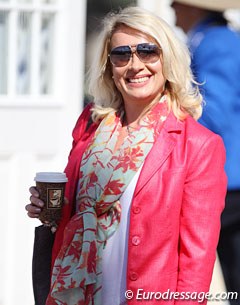 Six FEI 4* Dressage judges from Australia, Finland, France, Russia, Spain and the USA have been promoted to 5* status, the highest rank, by the FEI Dressage Technical Committee.
The promotions, which will come into effect on 1 July 2017, will allow the judges to officiate in the future at major FEI Dressage events, such as FEI World Cup™ Dressage Finals, FEI Championships at Grand Prix level, FEI World Equestrian Games™, and the Olympic Games.
The list of the new 5* Dressage judges is:
Maria Colliander (FIN)
Janet Foy (USA)
Francisco Guerra Diaz (ESP)
Irina Maknami (RUS)
Raphaël Saleh (FRA)
Maria Schwennesen (AUS)
These promotions will bring the number of 5* Dressage judges to 36. 
"The FEI would like to congratulate all the Judges on their promotion and wish then much success in their continued judging careers. The sport of Dressage is growing and these appointments reflect its global development and appeal," said the FEI press release.
Photo © Astrid Appels
Related Links
Cara Whitham to Retire as 5* Dressage Judge
Matthiesen and Sanders-Van Gansewinkel Promoted to 5* Judging Status
Lang and Bachinger Receive O-Judging Status
Gardner and Wessels Promoted to O-Judge Status
Baarup, Fore, Fransen-Iacobaeus, Lang, de Wolff Promoted to O-Judge Status