USPREA Breeding News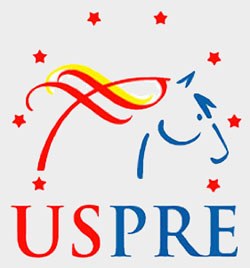 It is time to sign up for the 2016 USPRE Tribunal for Qualified Breeding Stock (TRC), which is scheduled for 13 - 18 September 2016. The locations are yet to be announced.
The Rules and Regulations for Qualified Breeding Stock Tribunals govern the procedure by which all horses listed in the PRE Permanent Stud Book Register are eligible to participate in officially established performance tests within the PRE Breeding Program, for genetic assessment for morphology and riding and, where relevant, be listed in the PRE Stud Book register as "Qualified Breeding Stock."
USPRE coordinates the TRC for the convenience of our breeders, on behalf of ANCCE. The commitment of our breeders to the project of the TRC is how we are able to bring representatives from ANCCE to the US to hold a TRC.  The more horses throughout the country, the more sites we can add.
Currently most breeders who want the TRC are currently in southern California.  However, we are open and eager for more than one site.  If you are interested, no matter where you live, please contact us
We learned a lot of valuable lessons in 2014 and we hope that 2016 is a successful and valuable experience for our breeder.
Tanya Duffey, the USPRE Executive Director, is the staff person managing the TRC preparation, with Bill Taylor, from the Board of Directors, who is leading this project, along with Ramiro Perez and Adrienne LaFar from the Breeders Executive Committee.

To see all the details on the 2016 TRC, visit www.usprea.com
Related Links
Join the P.R.E. Community by Subscribing to the USPRE Catalog of Breeders and Breeding Stock
2016 USPRE Florida Series High Point Champions Announced
USPRE Tribunal for Qualified Breeding Stock Scheduled for 15 - 20 September 2014