German Dressage News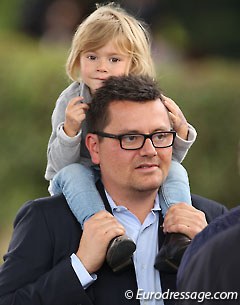 The 2015 German CDIO Nations' Cup in dressage will be taking place at Hof Kasselmann in Hagen, Germany. Hagen has turned out to be a regular rescuer in need before and has now stepped up to the plate to take over the 2015 CDIO program from Aachen.
As Aachen will be hosting the 2015 European Championships in dressage, the regular CHIO event will not take place that year, which means that the Nations' Cup in Germany had to move location for the first time in 70 years!
Initially Lingen was supposed to stage the event but due to financial issues the 2014 CDI Lingen got cancelled and the 2015 edition became unsure. The German equestrian federation started looking for a reliable show host and found one in Team Kasselmann, which already saved the day when they staged the 2005 European Dressage Championships after Moscow dropped out last minute.
"It will be a pure dressage event," host François Kasselmann told Dressur Sport Deutschland. "The focal point will be on the sport. It won't be a second Horses & Dreams with many side programs, but we still have to discuss the finer details."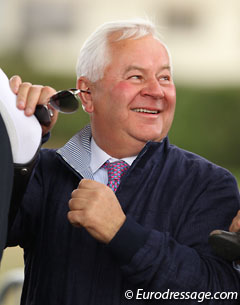 The 2015 CDIO Hagen will be held in the main show jumping stadium just like at the 2005 European Championships. The exact date has not yet been set and Hagen's two other international shows, Horses & Dreams and Future Champions, will continue to take place in 2015 as well.
Hof Kasselmann has proven to be an excellent show organizer and much can be expected for the Nations' Cup there.
"This way we can give something back to the sport and the Nations' Cup is just a unique chance for the entire area," said Kasselmann. "69 times the Nations' Cup was in Aachen, the 70th time it will be in Hagen. That's something special."
Photos © Astrid Appels
Related Links
Four Candidates for 2015 CDIO Nations Cup in Germany
Germany Looking for Venue to Host 2015 CDIO Nations' Cup
New Youth Riders Nations' Cup Format to Be Tested at 2014 CDIO-PJYR Hagen
FEI Dressage Nations' Cup Created for 2013