2014 CDIO-PJYR Hagen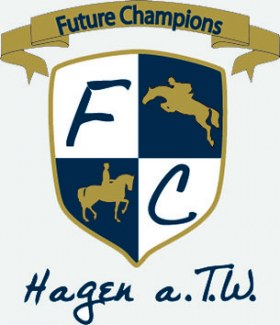 Just six weeks after the 2014 Horses & Dreams CDI Hagen in April, Hof Kasselmann will be hosting a Nations Cup for pony, junior and young riders at the 2014 Future Champions CDIO-PJYR on 10 - 15 June 2014. This new pilot project will bring innovation to the programme as it will test a new format for the Nations Cup in which only two scores per team will count for the team ranking.
Following the initiative of the organisers of the only German Nations Cup for under-21 riders, the German Equestrian Federation (FN) made a request to the FEI to allow a pilot project regarding a change in the rules for the team classifications in the international dressage tests.
A few weeks ago, the decision came through from the FEI that a pilot project would take place at the 2014 CDIO-PJYR Hagen. For the first time, each team in the Nations Cup dressage events for ponies, juniors and young riders will consist of just two or three riders, from which the best two results will be taken. This change in format is a reaction to the small number of Nations Cup teams taking part in the dressage.
"Our goal cannot be to have a Nations Cup with just three teams, or even fewer," explains Dr. Ulf Möller, who is responsible for the dressage events at Hof Kasselmann. "It's not just business that thrives on competition, sport does too. We very much hope to enable as many teams as possible from different countries to take part in the Nations Cup for this age group."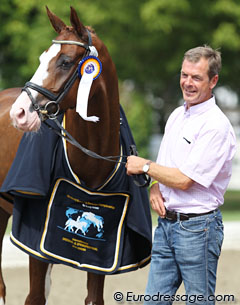 Until now, each dressage team had to comprise three or four riders and the best three results were counted in the team ranking.
Nations Cup shows are associated with a great deal of effort and cost, especially for young competitors aged 12 to 21.  Sometimes these events take place during school terms and can last up to a whole week, which means that taking part can be very difficult. Some countries, as the last few years have shown, struggle to put forward a team of three or four riders for the Nations' Cup.
"With this project we are hoping to counter this trend and revive the dressage Nations Cup competition," Möller explained.
After the 2014 CDIO-PJYR Future Champions, the organisers will sit down with the FN and analyse the results of this pilot project. Where appropriate, it will suggest an overall rule change to the FEI.
Photo © Astrid Appels
Related Links
Krieg and Kampmann Make Experience Count at 2013 CDIO-J Hagen
German Young Riders In the Spotlight at 2013 CDIO-YR Hagen
Pony Pleasure at the 2011 CDIO-PJYR Hagen
Riders from 27 Nations to Attend 2012 CDIO-PJYR Hagen
Young, Successful, International Future Champions Gather at 2013 CDIO-PJYR Hagen