2022 PSI Auction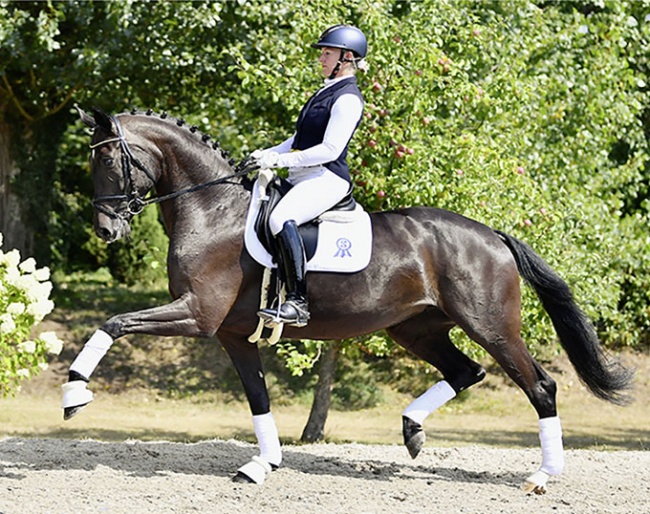 The 4-year old Oldenburg mares Finest Temptation and Front Girl (by Foundation x Fursten-Look) are two of six Foundation offspring to complete the collection of 25 outstanding young sport horses that will be offered for sale in the 2022 PSI Auction on 10 December 2022. 
Finest Temptation and full sister Front Girl stand out with their modern looks and great ability to collect. 
Finest Temptation
Beautifully bred by Foundation out of a dam by Fürsten-Look x Hotline x Classiker dam, the dark bay mare Finest Temptation is born and raised at Gestut Lewitz before arriving at Hof Kasselmann for her first training. 
The medium-sized bay mare has a relaxed and quiet temperament. Her basic gaits are perfected by her active hind leg and uphill tendency. This mare has incredible willingness and talent for early piaffe work.
Front Girl
Both Finest Temptation and Front Girl are out of Fantastica, a former P.S.I. horse herself. This dam line produced the former top Grand Prix horse Weltclassiker, who once enjoyed great success in America under Alisa Wilson and later recorded numerous Grand Prix victories under Bianca Kasselmann. 
Front Girl has a light-footed canter, perfectly balanced by her hind leg action. She is soft and easy to sit in the saddle. 
Schedule for the 2022 PSI Auction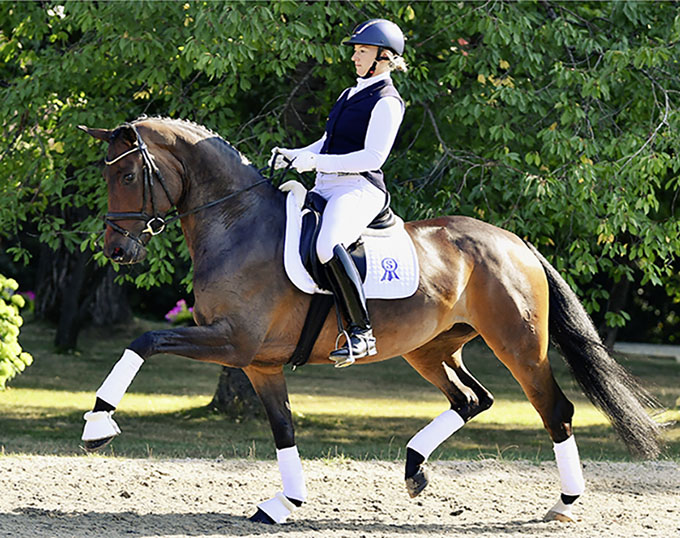 All horses can be tried out at Hof Kasselmann on appointment.  The week before the auction, the horses move to the venue in Ankum, where further try-outs take place. 
On 3 December a live presentation of all horses under saddle and with commentary from an expert team takes place at 18h00. 
On 10 December the last try-outs can happen until 14h30 and doors for the auction and gala evening open at 17h00. 
"We hope clients will benefit from our 40 plus years of experience in breeding and professional training of dressage horses," said Kasselmann. "Our staff will be happy to assist with personal advice and support at any time. Contact us via email, phone, FaceTime and all other communication channels."
For more information, www.psi-auktion.de
Francois Kasselmann
Tel.: + 49 (0) 171 – 496 986 5
Email: f.kasselmann@psi-sporthorses.de
Ullrich Kasselmann
Tel.: +49 (0) 171 – 412 375 5
Email: Info@psi-sporthorses.de
Michael Holtgers
Tel.: + 49 (0) 171 – 621 027 5
Email: info@psi-sporthorses.de
Hartmut Lammers
Tel.: + 49 (0) 175 – 650 558 0
Email: info@psi-sporthorses.de
Ullrich Henschke
Tel.: + 49 (0) 171 – 704 047 7
Email: info@psi-sporthorses.de
Insa Hansen
+49 (0) 172 4556216  
Frederic Wandres
+49 (0) 171 338 76 87