F.O.C.U.S.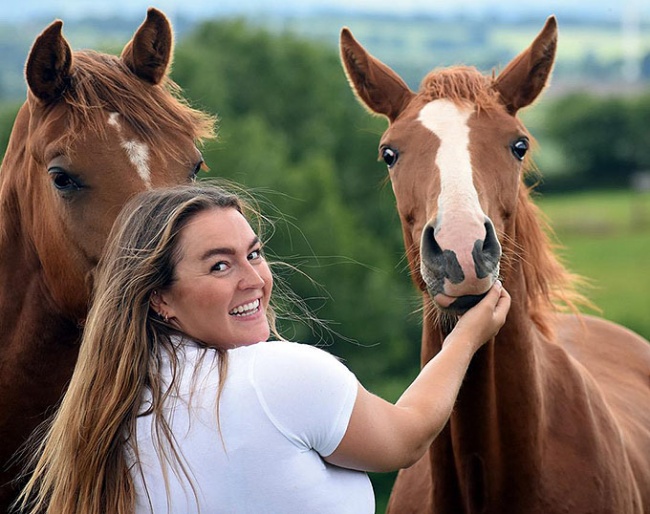 UK based international competitor Bronte Watson is looking to the future through careful planning and breeding her own aspiring young dressage horses. 
From Grassroots to Grand Prix
A long-term pupil of International GP competitor Anna Ross, Bronte has worked her way up from grass roots to Grand Prix with her beloved Cleverboy (by Vivaldi x Ferro) and enjoyed the taste of top sport when she achieved her bucket list goal of competing internationally GP with him in 2020.
Bronte is based in Hertfordshire and documents her journey and horsey life through social media (@bg_dressage). "I try to show 'real life' with its inevitable ups and downs. My groom Lauren Hall and I keep it real with rain and muddy horses, plus sharing the more 'pinch me' moments, like our amazing recent trip to Jerez with the most incredible historic venues to ride in."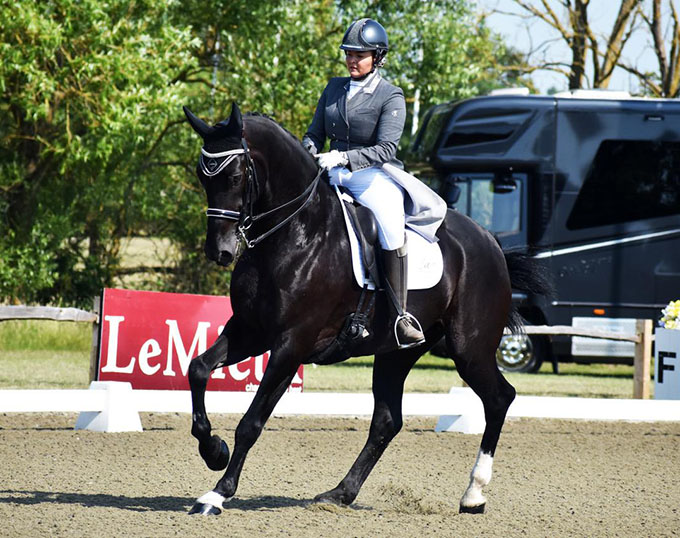 Bronte is now enjoying the journey of training her next horse Guess van de Moerhoek (by Wynton x De Niro) up to Grand Prix too. "I had plenty of support from Anna training Cleverboy up through the grades, and then again at Grand Prix which is a whole new level of complexity," Bronte shared.
"With Guess, I feel more confident and am loving the journey just as much as the big shows. Now international competitions are in sight, I feel such a huge sense of achievement that I've trained him this far." With qualification secured to compete in UK Internationals at Small Tour, and a score of 65% in their first Inter II, it looks like their international debut is around the corner. 
Rethinking Buying Horses
Having bought most of her top horses in Europe, spiralling post-Brexit costs caused Bronte to rethink her plans for acquiring future dressage horses. "I knew I needed to start planning for the future but buying aboard has become so complicated" Bronte explained. "It made more sense to look at what I could buy here in the UK."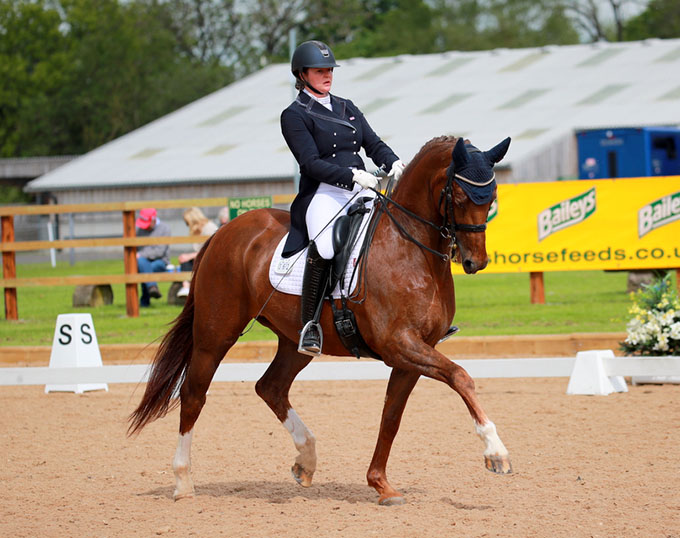 "Moreover, I could see there's so much more value in buying unbacked youngsters but keeping them at home is tricky as my yard is relatively small. Generally I prefer it as it means my horses enjoy a lot of individual attention", explains Bronte, "but this does make it more difficult to accommodate youngsters. Plus, we're a small team so we don't have the time or facilities to focus on bringing on youngsters." 
"This is where Elite Dressage have been brilliant" explained Bronte, who has sourced a number of young prospects from within the UK through Anna Ross. The youngsters she has bought are now growing up in the fields at Newton Stud in Devon, which means Bronte can enjoy going to see them whenever she wants but doesn't have the commitment of keeping them at home. "Foal cuddles are the best," said Bronte smiling, "and watching them grow up makes the whole journey more exciting."
"Anna's team at Elite Dressage have also started my youngsters for me and have done all the initial ridden work, as well as the daunting 'firsts' – hacking, loading, shows – which takes so much of the stress away. I know I might not click with every horse once I do ride them, but they are all beautifully produced so I have peace of mind that I can always sell one along the way if it doesn't work out. It's fun and a great way to build my longer-term horse power, whilst still managing the risk." 
Exciting Additions
The first of these exciting new additions is now under saddle – five year old Lemming (by Eyecatcher x Gribaldi) recently won the UK North West Regional Championships with Irish International competitor, and Elite Dressage team rider, Alex Baker, and came 4th and 6th at the subsequent 2022 British Dressage Winter Championships.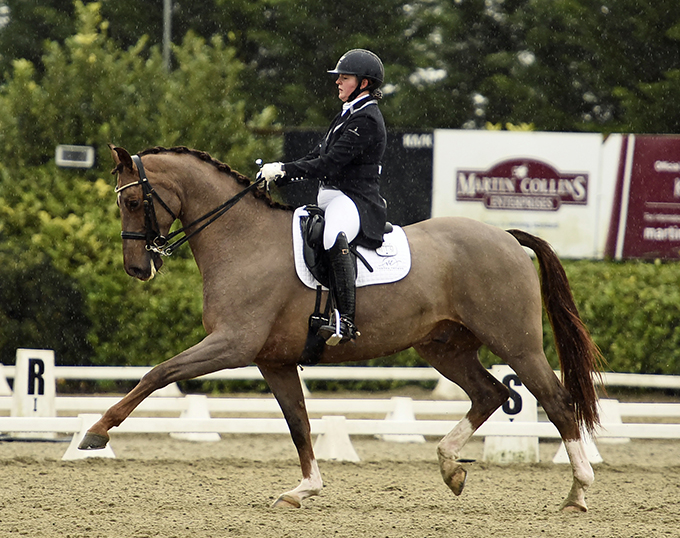 Bronte has been so pleased with Loxley, she is already expanding her breeding ambitions. She retired her talented mare Krista by Syndey whom she'd successfully ridden at Small Tour. With stallion advice from Lorna Wilson at Elite Stallions, she is now the proud breeder of a stunning chestnut colt by Vitalis. Bronte was so delighted with the outcome, Kristas next foal is due in spring, this time by the young stallion sensation 'Be Sure'. Both are being kept at Newton Stud, taking the pressure off her own yard. "I can't wait to see how they turn out!"
Clever future planning – managing the risks of both importing and producing young horses - should enable Bronte to continue to build on her impressive string of dressage horses and continue to ensure she keeps ticking off that dressage bucket list.
Related Links
Design the Champion of Your Dreams with Elite Stallions
Newton Vamouche, Daughter of Woodlander Farouche, to Stay in Great Britain
Building the Next Elite Generation - Successful Juggle of Sport and Breeding in 2021
Elite Dressage and Newton Stud Join to Create Horsey Heaven in Mid Devon
Teamwork Makes The Dream Work for Elite Dressage at 2021 CDI Le Mans