Saddlery
Italian saddle maker Equipe stands for design and quality combined with craftsmanship in the equestrian community. Equipe has launched two new dressage models, Kalifornia and Viktoria, to meet the highest standards in saddle making for dressage sport.
Made in Italy
The Selleria Equipe brand represents quality craftsmanship and attention to the detail, all these characteristics makes it a manufacturing excellence in Italy and worldwide. Each saddle is manufactured to satisfy the demands of both the rider and the horse in each equestrian discipline. 
Each saddle is manufactured with meticulous care to satisfy sporting demands for each dedicated discipline. Equipe saddles are manufactured with endless passion, supreme technique and debonair elegance.
New Dressage Models: Kalifornia - Viktoria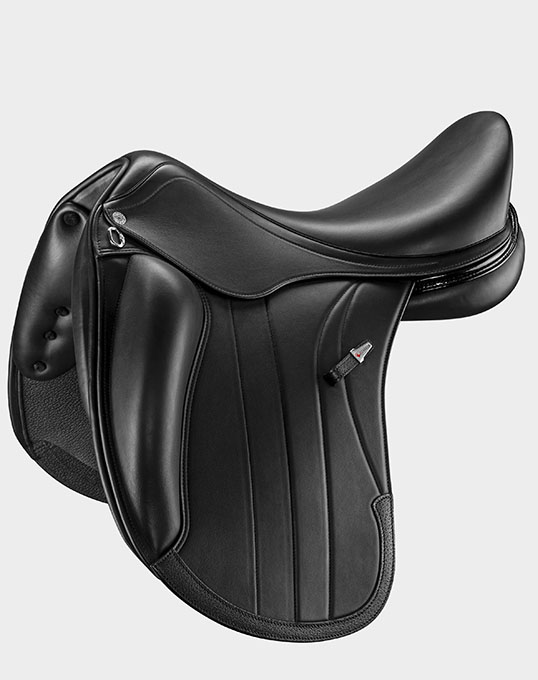 The latest new entries in the dressage saddle collection, both with carbon tree, embody the savoir-faire and qualitative excellence of the brand:
The Kalifornia model reflects a new design concept that better envelops the rider's pelvis and is characterised by the taller cantle which gives greater support to the rider. The redesigned rider's knee rolls are specifically studied to follow the natural position in the saddle, while the panels guarantee an extended contact area on the horse's back, resulting in a balanced distribution of the rider's total weight.
One of the brand best sellers, the Viktoria model features a seat deepness that allows the rider to find the most natural and suitable position to follow in perfect harmony the horse's movement in any situation without restrictions. Flaps are proportionate and have the correct inclination for continuous functionality of the seat, while the knee blocks are specifically positioned to allow the leg to be elastic but stable allowing the rider to follow the movements in a firm position.
Handcrafted
Like all Equipe saddles, Viktoria and Kalifornia are individually handcrafted in Italy with refined and selected Italian leather to satisfy the needs of each horse-rider combination, in order to reach a precise fitting and enhance their performance.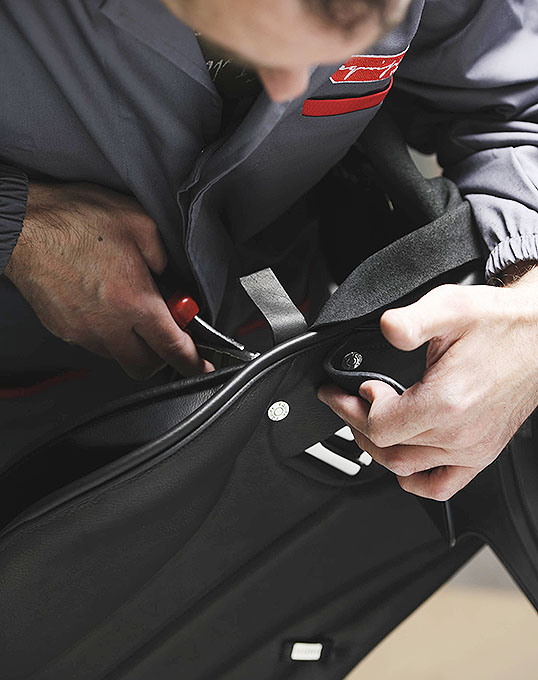 The carbon tree is one of  Selleria Equipe's most successful achievements, allowing it to become the only saddle maker that uses three different materials including composite and wood for a very complete saddle line. 
Equipe saddles are intended for all riders, from young to mature athletes, and are appreciated by amateurs as well as professionals and top international riders.
Top dressage riders such as Kasey Perry-Glass, Valentina Truppa, Antonella Joannou, Juliette Ramel, and Rose Mathisen ride in Equipe!
Discover the complete saddle collection at www.selleriaequipe.it