2019 PSI Auction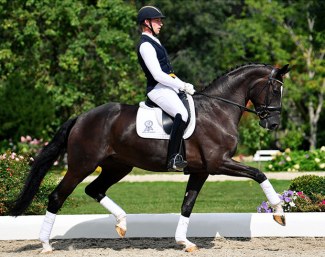 The 2019 PSI Auction in Ankum, Germany, is rapidly approaching on Sunday 8 December 2019. Don't miss this unique opportunity to buy a carefully bred, reared and trained young super star. 
On Saturday 7 December 2019 the dressage collection will be presented one final time at 4 PM before the Charity Ball and Gala Evening. 
On Sunday 8 December you have your final chance to try out a dressage horse as of 9.30 AM. The auction starts at 3 PM. 
Auction Horse in the Spotlight: Brisbane
4-year old Oldenburg mare by Bordeaux x Sir Donnerhall
Her sire Bordeaux has produced many successful P.S.I. horses, for example Bluetooth OLD, who qualified for the 2019 Louisdor Prize Final with Ingrid Klimke.
Her dam Sondra does not just feature in the pedigree of this mare, but also with catalogue no 25, Zantana. Sondra is a daughter of Sir Donnerhall and goes back to the stallion of the century, Blue Hors Don Schufro. She already produced the full brothers, Glock's Total US and 2018 Auction horse, Zaid. This Oldenburger family brought us many international sport horses, for both jumping and dressage.
Brisbane is a quality mare that deserves top scores for many criteria. Aside from her excellent trot and canter she also offers a quality walk that is active and features a good ground cover, visibly stretching forward into the contact. Her hind leg activity, her natural ability to carry herself in the canter, and most importantly her willingness to collect are only some of the many qualities of Brisbane.
Discover the 2019 PSI Auction collection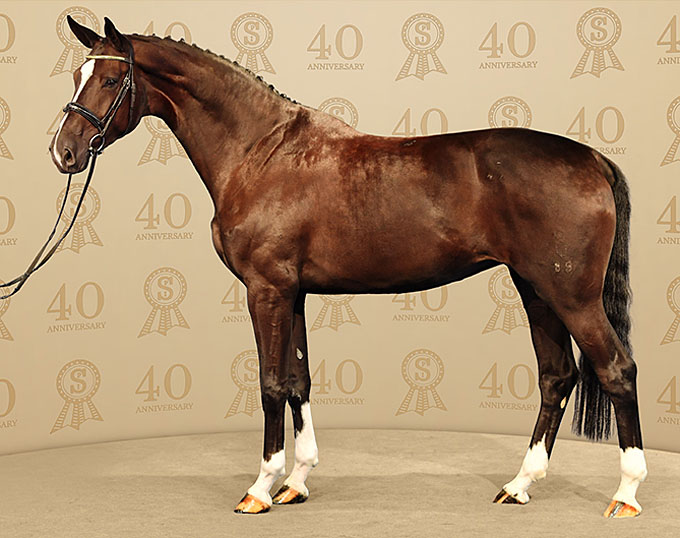 Discover the complete collection of outstanding young dressage and jumping horses at www.psi-auktion.de
For enquiries and further information please do not hesitate to contact us: 
- Ullrich Kasselmann (+49 5401 89 200)
- Francois Kasselmann (+49 171 496 98 65)
- Insa Hansen (+ 49 172 455 62 16)
- Hartmut Lammers (+49 175 650 55 80)
- Ulrich Henschke (+49 171 704 04 77)
Follow PSI on Facebook and Instagram and explore the latest news around this year's collection of dressage and show jumping horses.