Stallions at Stud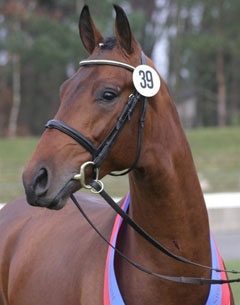 Want to take advantage of the thousands of visitors Eurodressage has each day to promote your breeding stallion? Advertise your stallion at stud on Eurodressage and make his name and achievements are known to the international dressage world.
For an annual fee of 350 euro your stallion will be listed in Eurodressage's Stallion Market with his own dedicated page. Your sire will get his a promotion page with info, photos, pedigree, contact details, website link and a video feature. This cost-effective way of advertising, for a fraction of the price for print publication, will enable you to reach an audience larger than you have ever imagined or reached through print ads.
Each listing will include a one-time article on the Eurodressage with frontpage with visibility up to one week, while the stallion's promotion page will stay permanently linked in the Stallion Market.
Eurodressage beats any dressage website on the internet with its huge world wide traffic and multi-million hit rate.
Interested in listing your stallion, don't hesitate to email us for more info.
Check out our brand new Stallion Market Here
Photo © Thomas Bach Jensen