2018 CDI-W Fot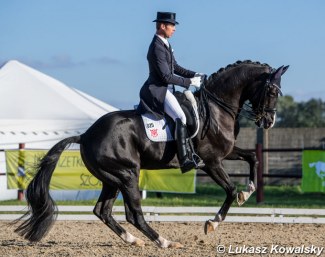 Dutch Thamar Zweistra, French Morgan Barbançon and Germans Dorothee Schneider and Benjamin Werndl captured the S-level trophies at the world cup qualifier in Fot, Hungary, on 27 - 30 September 2018. 
At small tour level Thamar Zweistra and the 9-year old KWPN mare Erina (by Jazz) were undefeated the entire weekend, capturing first place in the Prix St Georges (70.500%), the Intermediaire I (72.382%) and in the Intermediaire I Kur to Music (74.700%). Zweistra began competing the mare are international small tour level at the beginning of 2018 with starts in Nieuw en St. joosland and Uggerhalne before trailering her to Budapest in Hungary for the Fot competition.
The competition in Fot offered two big tour divisions, a Special tour and the World Cup qualifier. 
French Morgan Barbançon Mestre, who had changed nationality from Spain to France this year with a short-term aim for the 2018 World Equestrian Games, shared in the disappointment that the French equestrian federation decided last minute not to send any dressage riders to Tryon because of their lack of 70% scoring potential. Barbançon took the time home in Holland to focus on her training with coach Alex van Silfhout and reaped the fruits.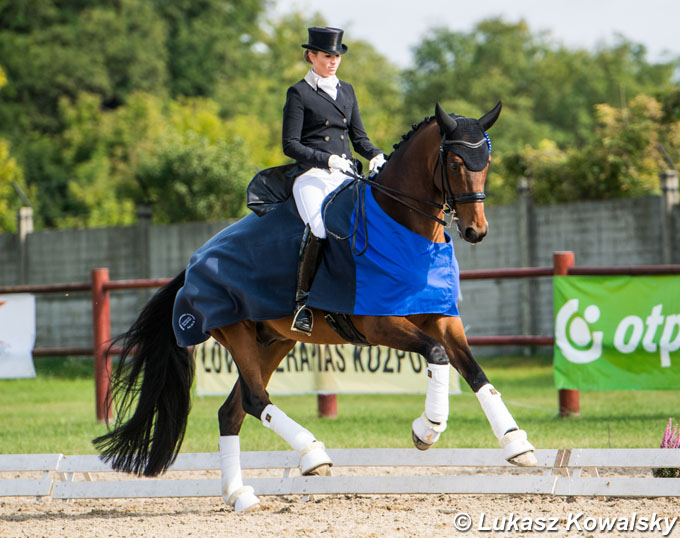 Aboard her sister Alexandra's 11-year old Dutch warmblood Bolero (by Johnson x Vincent) she won the Special tour with 69.065% in the Grand Prix and 73.213% in the Grand Prix Special, twice ahead of German WEG team gold medalist Dorothee Schneider on her new ride, Quadriga's Don Cismo (by Diamond Hit x Campari M). On their show debut, Schneider and the 11-year old Oldenburg twice finished second with 68.761% and 69.660%.
Schneider took a strong start in the Fot World Cup leg, winning the Grand Prix on the 14-year old Oldenburg bred Fohlenhof's Rock 'n Rose (by Rubin Royal x Feiner Stern) with 73.674% ahead of Benjamin Werndl. However, when it truly mattered for World Cup points in the Grand Prix kur to Music, Werndl upped the ante on Flora Keller's 14-year old Westfalian Daily Mirror (by Damon Hill x Florestan) and won the class with a whopping 78.025%. Morgan Barbançon Mestre and her number one Grand Prix horse Sir Donnerhall II (by Sandro Hit x Donnerhall) were second with 75.775%.
Photos © Lukasz Kowalski
Related Links
Scores 2018 CDI-W Fot
Milczarek and Prunthaller Strike Big Tour Gold at 2015 CDI Fot
Photo Report: Scene Shots from the 2014 CDI Fot
Helene Melsen Brings Home the Trophies at the 2012 CDI Fot
Julia Coppard and Final Destination Shine at 2009 CDI Fot