Denmark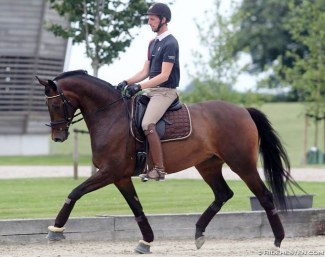 Danish Grand Prix rider Dennis Fisker has resigned from his position as resident head rider at Agnete Kirk Thinggaard's Julianelyst equestrian stable. Fisker will move to the Aarhus area to begin his own business on 1 February 2018. 
Fisker has been head rider for Kirk Thinggaard for two and a half years after having worked at the Frederikskavn and Hjallerup riding club. He has now decided to move barns and will be relocating to Hanne Bruun Ejlersgaard's Kristineholm stable in Højbjerg, Denmark, 
On 1 December 2017 Dennis was appointed Danish Youth Team trainer succeeding Ulrik Sorensen, who took on the job as sport director at Blue Hors Stud. 
"I had quite some educational years and a very good co-operation with Agnete and Klaus, but the job of team trainer creates new opportunities and the time is right for me to start my own business," Fisker told Ridehesten.
Fisker will be training with Vibeke Degn Andersen, former Danish pony team trainer.
Related Links
Dennis Fisker Appointed New Danish Youth Team Trainer
Berge's Roxette, Jinx, Dice Win the 2017 Norwegian Young Horse Championships
Qabil Ambak Leases Equestricons Walkure for 2017 South East Asian Games