American Dressage News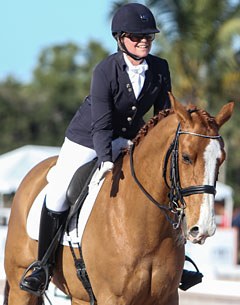 The US Equestrian Federation (USEF) has created a new Dressage Sport Committee to aid in overseeing and supporting the development of the sport of dressage. The US Equestrian Dressage Sport Committee will be responsible for the sport's development, organization, rules, licensing changes and handling any issues that may arise.
The new committee structure will serve to oversee programs, selection processes and procedures, the competition calendar, rule changes and dressage tests. The USEF Working Groups will focus on the competition calendar, licensed officials, selection and grants, rules and test writing.
"We are excited about what these changes will bring as we view this as a positive development which will strengthen and encourage a close working relationship between US Equestrian and USDF," said George Williams, USDF president and US Dressage Youth Coach. "Moving forward it will require a collaborative effort with some shifting of responsibilities.
"On a basic level, the committee will create greater efficiencies and help to eliminate the duplication of efforts," Williams explained. "On another level, it recognizes the expertise of the affiliate, especially in areas such as education, where USDF has traditionally been strong. I believe it's a win-win situation allowing each organization to concentrate on what we do best."
The new USEF Dressage Sport Committee will consist of five USEF and five USDF appointments, as well as three athletes, including Chris Hickey, Katherine Bateson-Chandler and Pierre St. Jacques. Janet Foy, Lisa Wilcox, Elisabeth Williams, Betsy Juliano and Gardy Bloemers make up the USEF appointments, and Lisa Gorretta, Gary Rockwell, Lilo Fore, Kathy Connelly and Heather Petersen round out the USDF appointments.
© PS Dressage press release
Related Links
US Equestrian Dressage Elite Program Announced
USEF Seats New Dressage High Performance and Eligible Athlete Committee
George Williams Appointed on the FEI Dressage Committee, Replacing Matthiesen