2017 FEI Nations Cup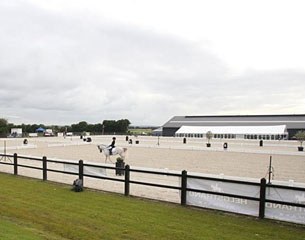 At the 2016 FEI General Assembly in Tokyo, Japan, the FEI has announced that the 2017 FEI Nations Cup series for dressage will include seven legs of which two venues are brand new.
The FEI Nations Cup series for dressage was created in 2013 and ran for three years with a "pilot project" status. The first official series were held in 2016 and won by the United States. 
In Tokyo the FEI Bureau approved the format and rules of the team series for the second official year.  Two brand news show locations have been added to the 2017 series: Kiev (Ukraine) and Uggerhalne (Denmark).
The Danish leg will be staged by first-time show organizer Andreas Helgstrand. He is staging the event at the Uggerhalne Riding Club, which he recently purchased. The club is right across Andreas' yard and the Dane is completely revamping and modernizing the stable into a high performance and competition yard with grand stand.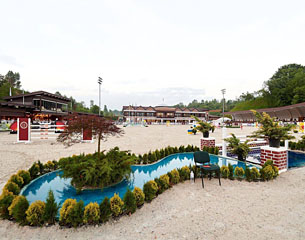 The Kiev show is organized by the team of VIAN Group, led by Mykhaylo Parkhomchuk. The new modern equestrian centre in Kiev was built when Ukraine and Poland hosted the 2012 UEFA European Football Championship. It is conveniently located near the motorway from West Europe to Kiev.
"The main goal of this initiative is our desire to integrate our region (Central Europe) to tournament life of athletes from all over the world," Parkhomchuk  told Eurodressage. "From one side we want to give riders from such countries as Belarus, Poland, Russia, Czech Republic, Hungary, Estonia and Ukraine an opportunity became participants of Nations Cup from the other side we want to open our country to skilled riders from all over the world. We welcome all the NFs to take part in this Event."
The 2017 FEI Nations Cup series includes:
CDIO 3* Wellington, Florida - 21 - 26 March 2017
CDIO 4* Kiev, Ukraine - 5 - 7 May 2017 (to be confirmed)
CDIO 5* Compiègne, France - 18 - 21 May 2017
CDIO 4* Uggerhalne, Denmark - 1 - 5 June 2016
CDIO 5* Rotterdam, The Netherlands - 22 - 25 June 2017
CDIO 5* Falsterbo, Sweden - 13 - 16 July 2017
CDIO 5* Aachen, Germany - 19 - 23 July 2017
Related Links
FEI Dressage Nations' Cup Created for 2013
Germans Dominate at Aachen, Team USA Crowned Inaugural FEI Nations Cup Dressage Series Champions