Pony for Sale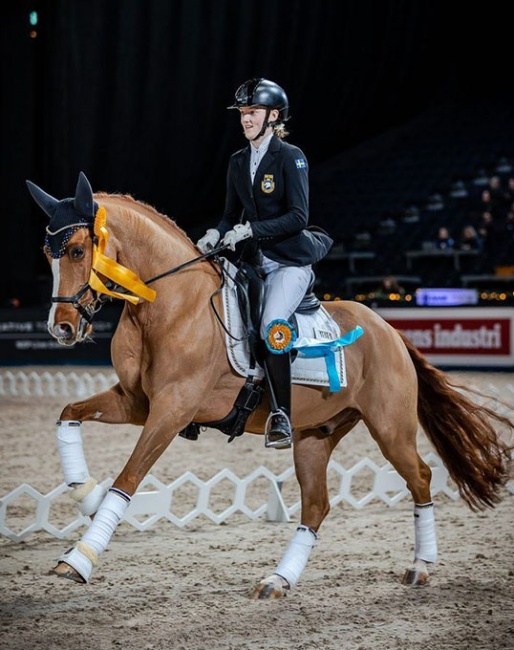 Name: Tanzbar T
Breed: German riding pony
Year of Birth: 2010
Sire: Timberland
Dam Sire: Golden Dancer
Gender: gelding
Height: 148 cm
Price category: 125,000 euro
Tanzbär is an internationally competed FEI Dressage Pony with a proven show record.
This wonderful pony has been in the spotlight since a young age, standing out with his high quality gaits and training. He won the gold medal in the 4-year old division at the 2014 Bundeschampionate (German Young Pony Championships) and went on to win silver at the 2018 Dutch Indoor Pony Championships with his previous rider. 
Currently owned by Swedish Ellen Stymne, Tanzbär won gold and silver at the 2021 Swedish Pony Championships, placed 6th at the 2022 Nordic Baltic Championships with almost 74%, and has raked in several international wins and placings.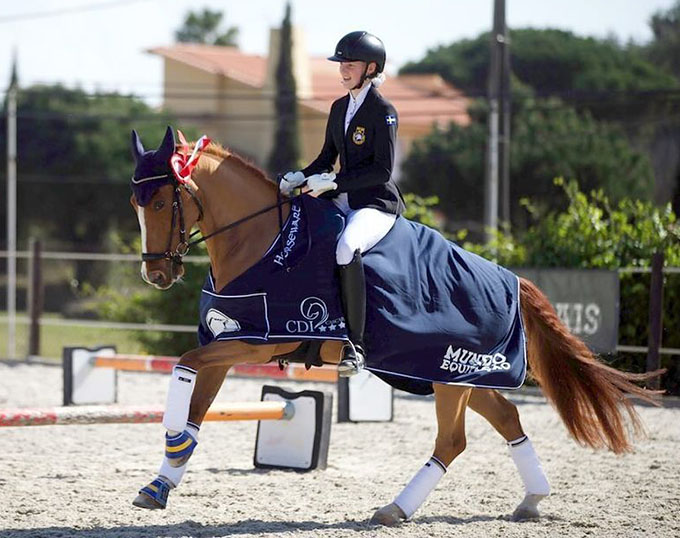 He was a Swedish team reserve for the 2022 European Pony Championships. So far he has achieved 27 placings out of 35 starts on national competitions alone. He has competed in the biggest arenas in Sweden, at the Sweden international horse show, and Falsterbo horse show. 
Tanzbär is a super friendly pony. He is easy with everything; clipping, washing, shoeing, on competition, etc. He is always super easy and cool to handle in any environment. He travels very well, has no problem to load him, he always eats and drinks well. He loves to cuddle and be taken care of. He's super kind with other horses. 
Tanzbar is an experienced FEI dressage pony who knows all the movements and who can take his next rider to the top of pony sport. With his three extraordinary gaits and willingness to work, he is a top quality pony that for sure can reach the top of Europe.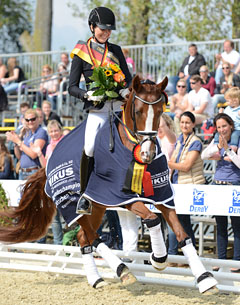 Sadly offered for sale as rider reached the age limit. "He's looking for a new rider to continue his journey to the top. If you're looking for a best friend, Tanzbär is the one for you," said owner Ellen.
Located in Sweden
Owner Contact Info
Photos © Rosita Dahlberg, Rui Pedro Godinho