Job Offer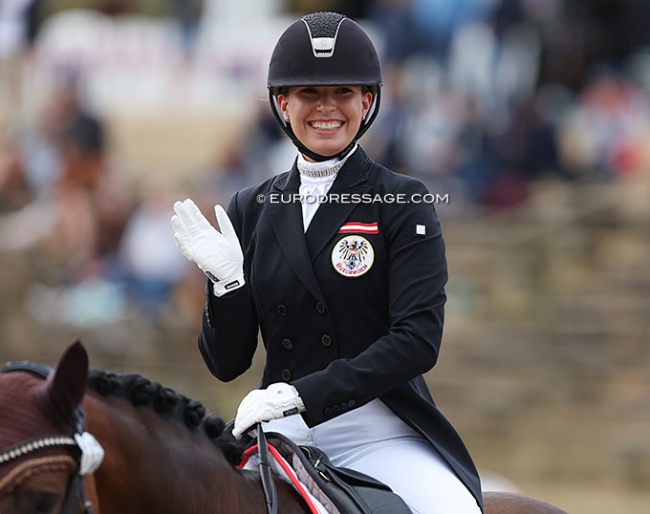 Austrian Young Rider team member Fiona Spranz is looking for an experienced groom to assist her with the daily care taking of four high performance horses at a beautiful yard located 30 minutes from Vienna, Austria.
The candidate should have work experience as a groom and will be responsible for the care-taking, health and well-being of four horses. 
S/he needs to be organised, reliable and should have a great love for horses and the job. Daily mucking and feeding are not required (carried out by the barn grooms).
Duties include the daily grooming, tacking, hand walking, washing, and grazing of the horses, as well as handling their full health care: vaccinations, treatments (Equitron, Bemer blanket), aqua trainer and treadmill.
S/he needs to have a high standard of tidiness in the tack room and overall on the work floor. 
The job comes with the opportunity to join Fiona at competitions in Austria and across Europe, usually once a month or twice in the summer. S/he needs to assist with the grooming, mucking out, and feeding the horses during the show.
Ideally the candidate has a lorry licence.
A full-time position (40-hour work work) with 5 weeks holiday per year is being offered. Extra pay or free time compensation for show grooming.  One and a half days off per week. Adequate pay according to the groom's qualification and experience.
Accommodation will be provided: a fully equipped, renovated and furnished apartment, 8 minutes from the stable by car.
Please send your resume to: