Job Offer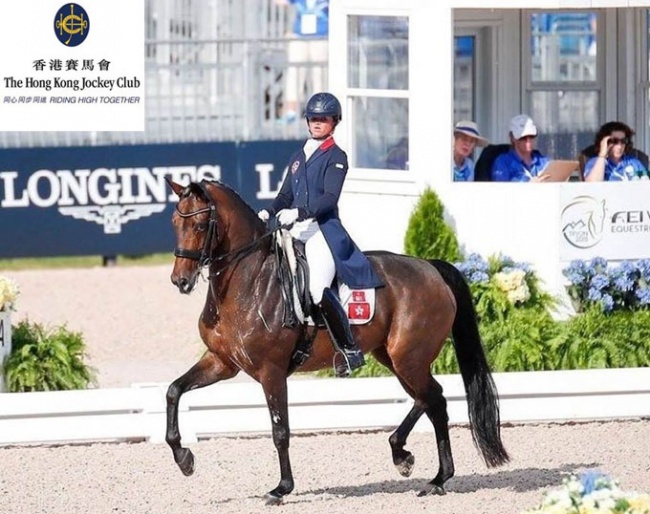 The Hong Kong Jockey Club is looking for a senior dressage trainer to strengthen its team. 
The Equestrian Affairs Department aims to fulfil the Club's vision to promote riding as a sport and raise participation at all levels, from beginner through to elite. It oversees the management of four equestrian centres, including the Member's facility at the Beas River Country Club and three public riding schools at Tuen Mun, Pok Fu Lam and Lei Yue Mun. The Beas River Equestrian Centre, being the largest in Hong Kong, houses 257 horses and provides world class facilities including a riding school, livery yard, competition centre, rehabilitation and retraining unit, as well as a spelling unit for Hong Kong's racehorses.
The Job
You will:
provide high quality dressage coaching to livery clients and more experienced riding school clients
school retired racehorse and import livery horses as requested by members
coach fellow staff members to improve their knowledge and skill of schooling horses on the flat
maintain accurate and efficient records to ensure effective monitoring of lessons and associated billing to clients
work with the management of Equestrian Affairs department to develop programs to encourage more participation in dressage in Hong Kong
assist in the assessment of retired racehorses and advise the Retraining Unit where required
select suitable horses for development for use in the discipline of dressage and actively assist in their production
work with the management of Equestrian Affairs department to develop and execute youth programmes to develop talented youngsters in dressage
act as a member of the Beas River Equestrian Centre (BREC) Show Committee and actively contribute to the management of all horse shows scheduled at BREC including Hong Kong Equestrian Federation competitions
undertake any other duties as assigned by Management
About You
You should:
be an experienced dressage rider who has competed to at least Prix St George level and an experienced dressage coach, ideally with relevant equestrian coaching qualifications
be flexible and experienced at coaching riders of all levels from introductory to advanced
have an expert knowledge of training methods for schooling a variety of horses both under saddle and from the ground; previous experience of working with thoroughbreds would be advantageous
preferably be a fluent speaker of English; an understanding of Cantonese will be an advantage, but not essential
be customer focused with a positive and flexible approach and excellent coaching skills
have great passion and take pride in developing equestrian sports
less experience candidates will be considered as Dressage Trainer
Terms of Employment
The level of appointment will be commensurate with qualification and experience.
How to apply
Please send your resume, complete with expected salary and job reference to recruit9@hkjc.org.hk.
Closing Date
Only shortlisted candidates will be notified.
We are an equal opportunity employer. Personal data provided by job applicants will be used strictly in accordance with the Club's notice to employees and prospective employees relating to the Personal Data (Privacy) Ordinance. A copy of which will be provided immediately upon request.