Stables for Rent
A brand new equestrian centre near Frankfurt, Germany, is offering boxes for rent to the dedicated amateur or a professional with five horses or more who would like to train in an exclusive and private environment with excellent training facilities.
Located just a 15-minute drive to the Frankfurt city centre and the airport, the yard opened in 2017.  
It is beautifully situated in a natural surrounding with woods and fields. It offers state-of-the-art training facilities, focusing on the well-being of horses and riders.
The centre has up to 15 boxes available for the new renter, who will also get a private, well-equipped tack room, three private washing bays including one with solarium, a storage room and a covered truck parking space.
The facility has a bright indoor arena (30 x 60 m) with excellent footing that can also be observed from the beautiful viewing lounge. In the 50 x 90 m outdoor sand arena with tide irrigation the riders can train all year long. Moreover there is also a grass jumping field, a horse walker for 8 horses as well as a lunging circle.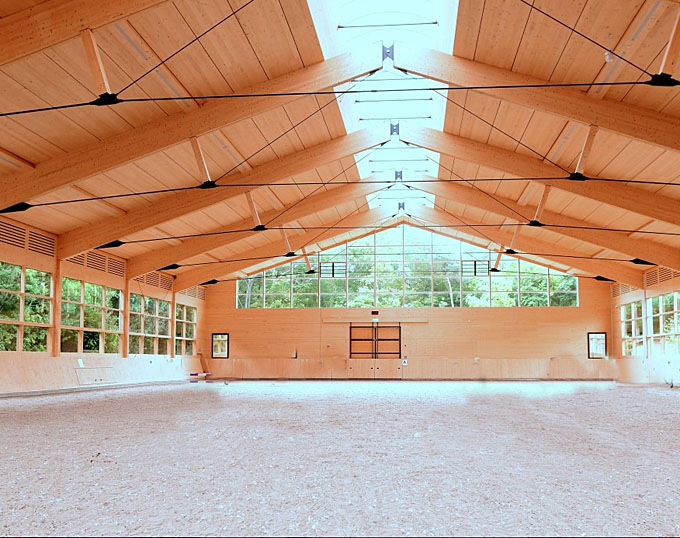 The facility also offers a spa, sand paddocks and grass fields.
There are nicely furnished apartments that can be rented for grooms or riders. You can also find shared social areas and an exclusive meeting room with kitchen to receive and meet clients and visitors.
Dressage as well as show jumping riders are welcome at our facility. Show jumping training from internationally renowned trainers can be provided.
For more information, please contact