Job Offer
Cadiac Dressage Stable in the south of Sweden is looking for an experienced rider to strengthen its team.
Cadiac Dressage
Cadiac Dressage is based in a beautiful surrounding close to nature with all necessary facilities needed for top class riding/horse care.
The facility has 20 horses in full training and houses around 30 including foals, youngsters and dressage horses. The facility has a brand new indoor and outdoor arena, horse walker and newly built stables.
Cadiac focuses on purchasing top quality foals that grow up at the yard. Cadiac buys several top young dressage prospects from auctions/breeders every year. Stallion prospects are kept in Germany and Holland. Its main focus is to educate/compete high quality dressage horses with the ambition of selling.
It's a family company that grows  every year and is therefore expanding its team.  This a rare chance to help build a great company and train/compete top quality dressage horses.
Rider Wanted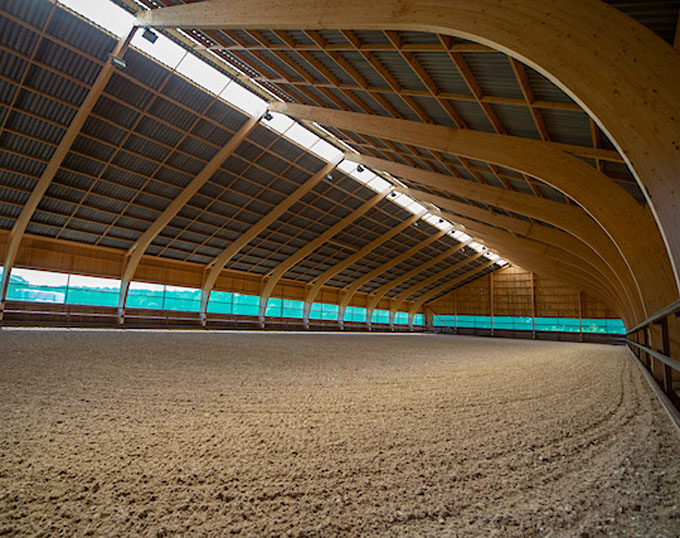 The candidate needs to have experience up to Prix St Georges level and ideally in competing young horses.
S/he has to have an eye for detail, unafraid, hard-working and with a great passion for horses. The person has to be trustworthy and have much experience with horses/stable routines.
Duties include the training of high quality dressage horses, ages 3 and up to PSG, as well as competing them with the possibility to show them at the Young Horse Championships as well as higher levels if the right person comes along.
Every morning the team carries out the stable duties together for two-three hours, including feeding, tack cleaning, tacking up, etc. Furthermore there is also traveling to shows and all aspects of performance horse care combined with riding. .For the right person there less stable work if s/he is a skilled rider. No breaking in required.
This is a great chance for someone  who wants to be given opportunitues to grow within the horse industry and show and ride high quality horses.
Job Perks
A work week is 5 ½ - 6 days, which can be organized. A good salary is offered.  Accommodation will be provided in nearby area.
This is a long-term position for the right person and the position is open immediately
Riding video should be sent together with application. Solid references are required.
Send your application to: