Pony for Sale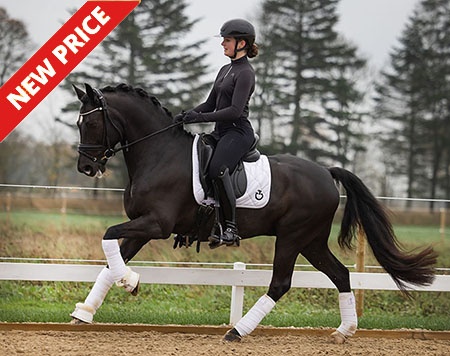 Name: Vognmandgaardens Bentley
Breed: New Forest Pony
Date of Birth: 11 May 2009
Sire: Katje's Valentijn
Dam Sire: Zwavo's Suprise
Gender: Gelding
Height: 148 cm
Price category: 75,000 – 100,000 €
Take a look at this outstanding FEI Dressage pony.
With Bentley you will find the ultimate match to become a winning combination and conquer the show scene in front of all other competitors.
This amazing beautiful pony – Bentley – cay now be your pony!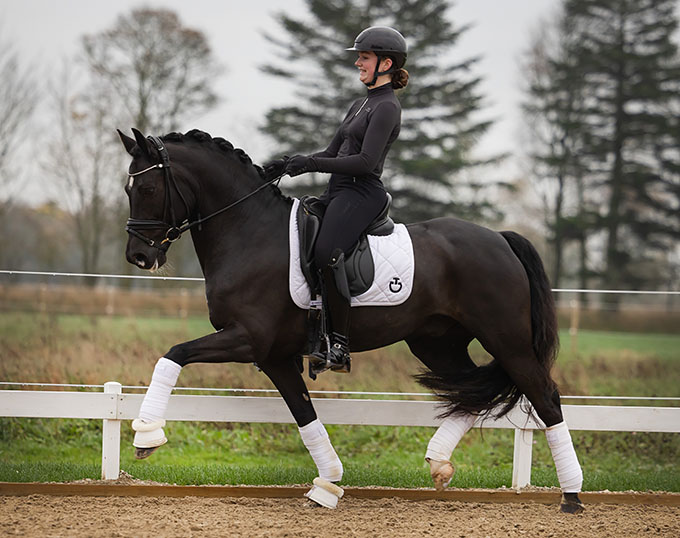 This purebred New Forest Pony is a pleasure to ride: he is extremely comfortable to sit and gives you a very floatly, airbound feeling because of the suspension in his gaits.  
He has been in the same ownership for the past two years. He was gelded first, which put him a little behind in training at first, but he quickly caught up. Since then Bentley has grown through careful training to the highest rank of Danish pony sport competition. He has now been scoring over 70+ % and winning classes (see show record here).
If you want to spend quality time in the stable, then Bentley is the one you want to spend it with. He is a once-in-a-lifetime-opportunity for his next rider, who can achieved the highest level of pony competition with this sports partner. 
Looking for a motivated family and home that can train this s gorgeous black pony to his full potential.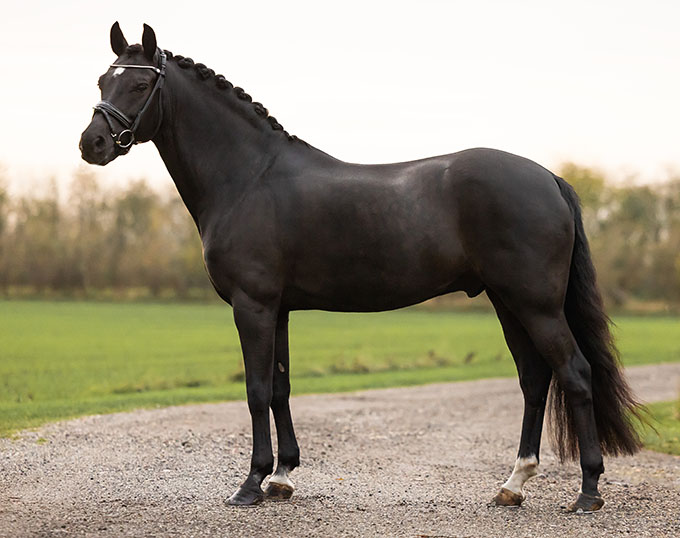 He is easy to handle and he has never given any problems with transport, grooming, tacking, shoeing etc.
Bentley has clear set of x-rays (from October 2020).
Located in Denmark
Videos: Video 1 - Video 2 - Video 3 (training at home)
Owner Contact info: