Pony for Lease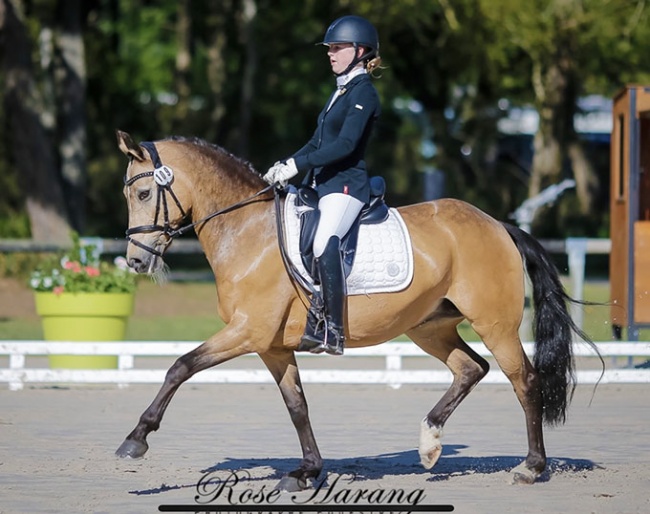 Name: Ashen Dew Drop
Breed: SBS
Date of Birth:  18 April 2006
Sire: Dornik B
Dam Sire: Pavarotti
Gender: Mare 145 cm
Lease price: 20,000 € per year
Ashen is the perfect schoolmaster for a young pony rider who wants to be introduced to the international competition area.
She took part at 6 European championships for 3 different riders and nations . First EC with Amber Heidbuchel for Belgium in 2014 where she enters the final, second and third EC for Croatia with Vanda Ljolje in 2015 and 2016 and the three next European championships in 2019- 2020- 2021 representing Switzerland with Layla Schmid where she enters twice the freestyle Kür to music and placed 11th and 16th.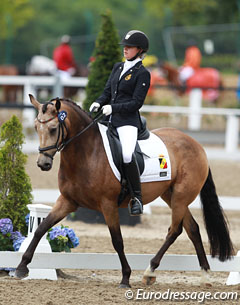 Ashen became Balkan champion in 2016 at Athens . Vice champion of Switzerland in 2020 and Swiss champion in 2021 with scores up to 77% . She is very regular in her performances and scores around 70-72% . Her best scorings were on the most prestigious international competitions around 73-74% and up to 76%. Ashen is very easy to handle , she is not spooky , travels easily , loves hacking and doing some funny stuff with her rider. Ashen is something like a life insurance on hooves! She loves going on competitions and especially to the price givings !
She knows the FEI pony tests very well and does all exercises so easily and with elegance.
Ashen has a very good vet-check . She is based in Burgundy - France - at Arx-Horses Stables.
We lease Ashen for a year as she is still full with energy and still loves to work. Ashen would then , after a year , come back home to get slowly retired and start her breeding career.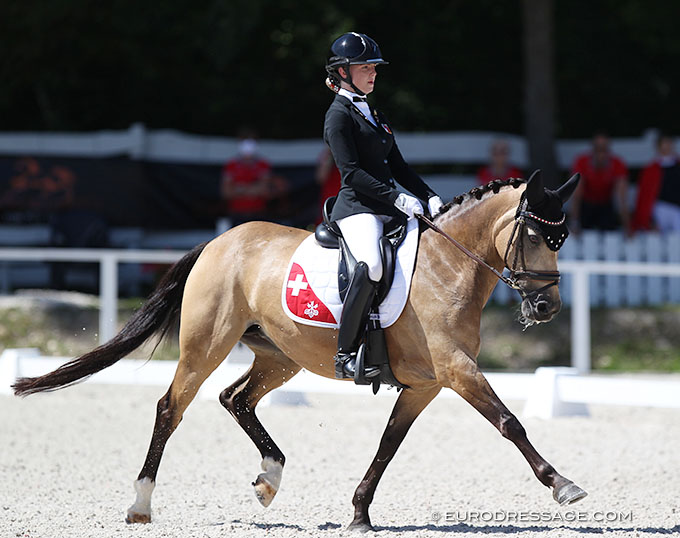 We are looking for the best home and family to welcome our little Ashi.
Owner Contact Info