Pony for Sale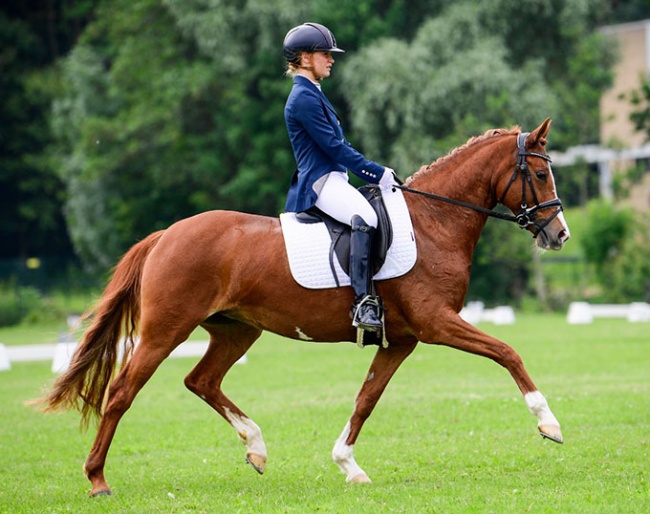 Name: Coco Chanel
Breed: Westfalian
Date of Birth: 9 May 2015
Sire: FS Champion de Luxe
Dam Sire: FS Don't Worry
Gender: mare
Height: 1m 48
Asking price: 50,000 excl. VAT
Beautiful and talented 7-year old dressage pony Coco Chanel.
This wonderful mare has an outstanding pedigree featuring top sport pony producers FS Champion de Luxe x FS Don't Worry.
The 7-year old Coco Chanel is going to be a top international sport pony. With three expressive gaits, she really stands out. She is fully motivated every day and is always giving everything for her rider.
Coco has gone through all classes from B to Z2 level in The Netherlands. Also, She several times became (regional) champion of the Netherlands.
Coco is a very sweet and easy pony to handle. She travels well and really likes to compete!
Complete results list on request.
Sadly offered for sale as rider has reached the age limit.
Coco has clean X-rays.
Located 40 min from Amsterdam, The Netherlands.
Contact Info