Pony for Sale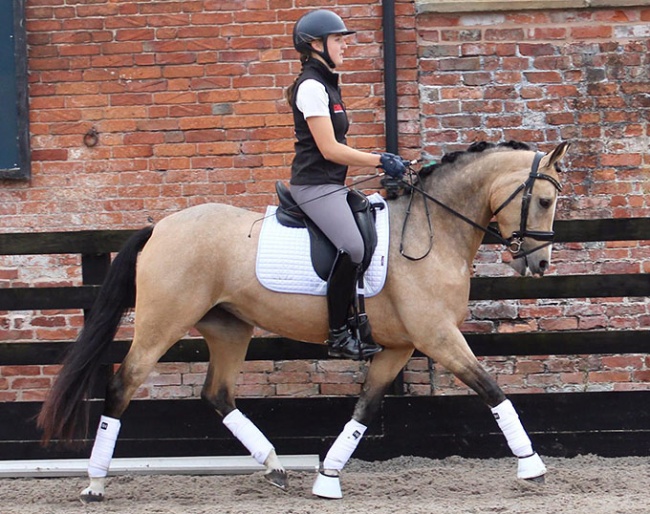 Name: Klein Roderijs Gold Fee
Breed: Dutch Welsh pony
Date of birth : 22 April 2015
Sire: Veenstra's Grapjas
Dam sire: Heitrak's Marvin
Gender : Mare
Height : 147.5 cm
Asking price: €40,000 - 60,000 euro
Beautiful 7-year old FEI dressage pony Klein Roderijs Gold Fee: 2021 Irish Pony Champion and participant at the 2022 European Pony Championships
Fee has been an exceptional pony for her rider. She has been produced from the family home and traveled around Europe representing Ireland from CDI's to the European Championships at just 7 years old.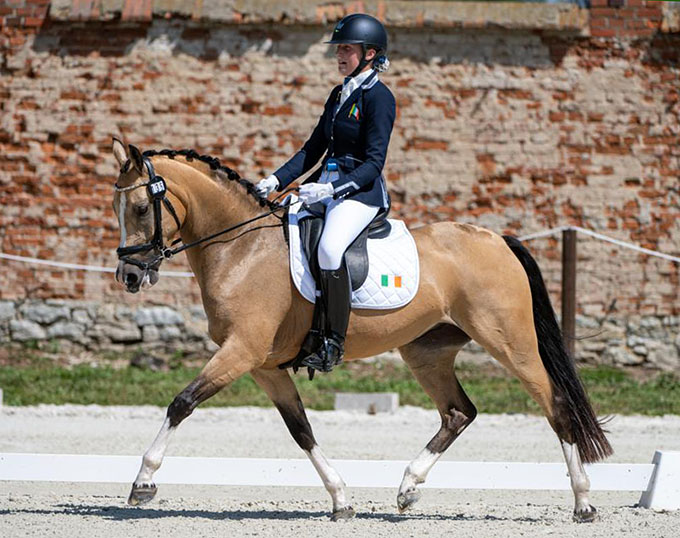 She has international scores of plus 68% yet there is still much more to come from this young mare. Fee is current Irish National Pony Champion!
Although still young, Fee is well established in all of the FEI work and would easily be able to teach a small rider all they need to know about pony FEI movements, whilst looking after them beautifully. She has a good walk and easy pirouettes, the half pass and simple changes are clean and light to the aids, she really is a beautiful ride. Fee hacks out confidently and enjoys going to the beach.
This pony is so very loved by all of us and a brilliant home is of the utmost importance. For the right home we can talk about the price. We would love to see her have many years with a rider and to watch them grow as a partnership.
Fee is located in Ireland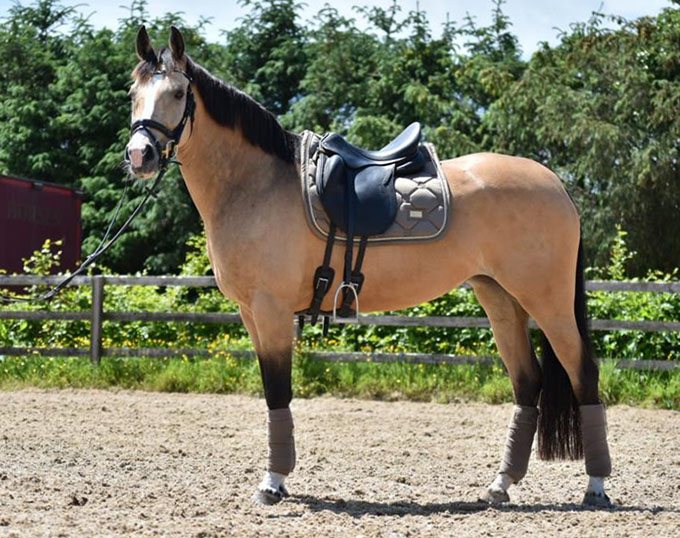 Video on request
Contact Info
Laura Hagger
Tel and Whatsapp: +353 87 878 7037