Horse for Sale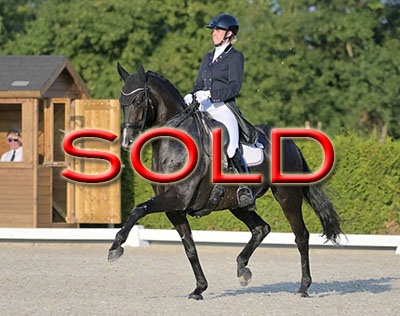 Name: Gibson
Breed: KWPN
Year of Birth: 2011
Sire: Charmeur
Dam Sire: Nero x Ulft
Gender: gelding
Height: 1.67m
 
Gibson is an 11-year old Dutch warmblood that is carefully and sympathetically trained by us, since he was 5 years old.
He has a proven show record with a lot of wins. Now he is competing at Grand prix level U25 and already won this class two times. He has a lot of talent and will soon score over the 70%, because last month he scored already over 67%.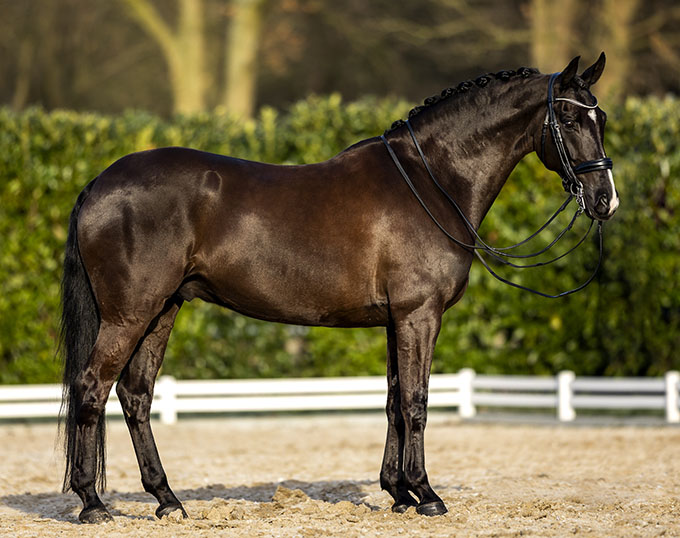 He has three very good gaits and a real ability to collect. His piaffe and passage are very good and still improving. He is a very sweet horse with a beautiful character and handling with good movements and a well willing temperament.
Wonderful temperament in the ring, can hack on a loose rein by himself. Plus, he is very comfortable to sit on and very handsome to look at. A complete package!
He is very much a family member who is only now for sale to free up time to concentrate on our younger horses. A five star home is sought for this very special horse.
Gibson is a lovely competition partner for an ambitious rider, for a junior, young rider, U25 rider, or smaller rider. He is light in the contact and not spooky. He goes well in the snaffle and double bridle.
This stunning gelding is fun to ride every day whether at home, outside on the fields or at competition. Gibson has no bad habits and has very good stable manners.
Gibson is the horse every rider dreams of!
Located in the Netherlands (Nijmegen). 30 mins from airport Eindhoven. 1 hour from airport Amsterdam.
Full set of X-rays available incl back and neck.