Horse for Sale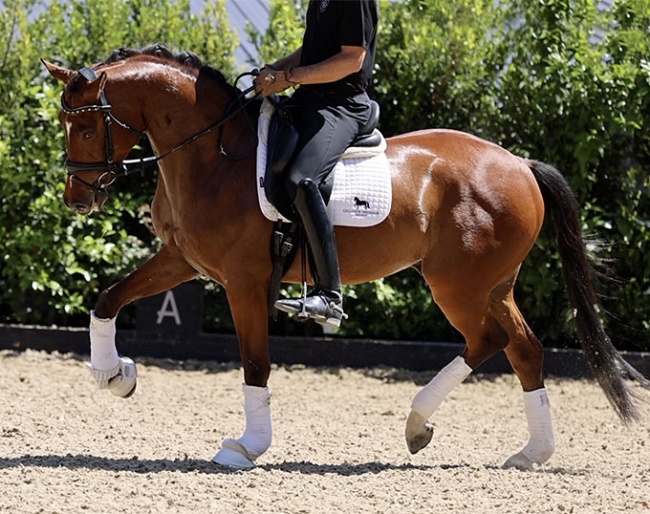 Name: Benji EDI
Breed: Westphalian
Year of Birth: 2018
Sire: Benicio
Dam Sire: Dante Weltino
Gender: Gelding
Height: 165cm  16.2hh
Asking price: $85,000 USD
Benji EDI is a spectacular young horse with the talent and bloodlines to develop to the top of the sport. 
This compact Westphalian gelding was purchased by Exclusive Dressage Imports as a two year old due to the Grand Prix talent in his bloodlines combined with his movement and character.  Imported as a three year old to San Diego California, Benji continued to develop under the riding and training of Joseph Newcomb at the EDI barn.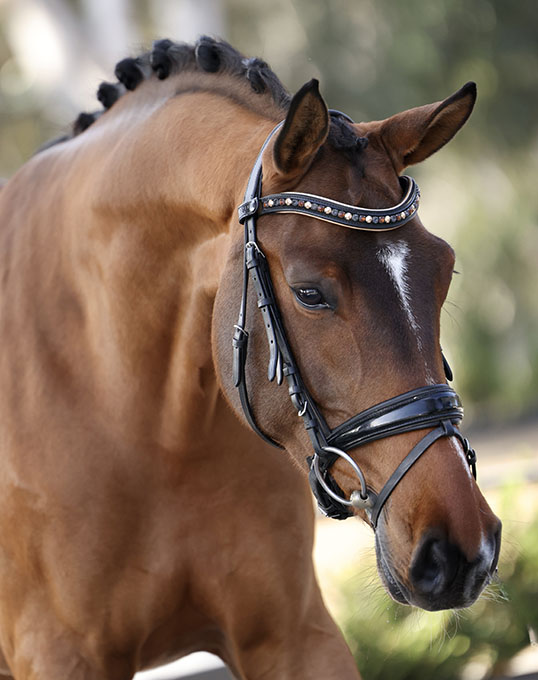 Today, Benji shows unrivalled talent in all three gaits.  His highlight is the canter that jumps with great expression and expressive hind-legs and front legs.  Benji simply flies.  The trot is balanced, expressive, powerful and impressive.  The walk is pure with good over-track and rhythm.  Not only is Benji a talented young horse, he has a wonderful character and is sure to develop up through the levels to follow in the track that his lineage set forth.  Both his sire Benicio, and his dam sire, Dante Weltino were competitive at Grand Prix level. 
This is a rare talent that is destined for the big arena and sure to impress along the way.  
Located n San Diego, CA, USA
Owner Contact Info
Jessica Greenstein
Tel: +1 (858) 242 6695