Job Offer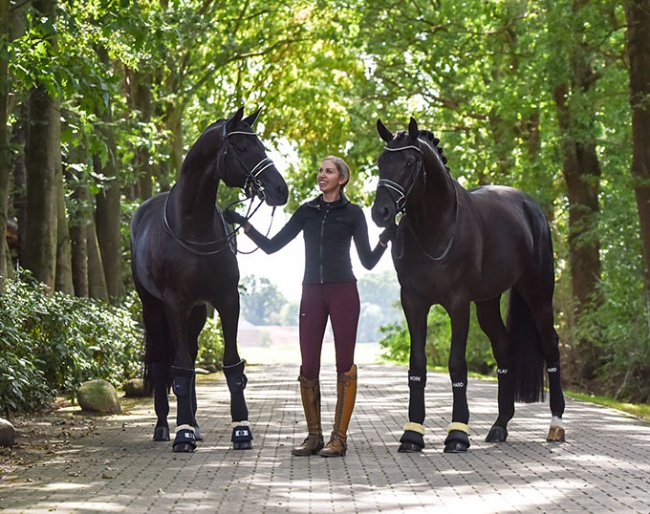 Gestut Sprehe, one of Germany's leading stallion stations and home to Olympians Kristine Bröring-Sprehe and Simone Pearce, is urgently looking for two members who can support the breeding sales team at their EU insemination center.
Be a part of a world-class facility filled with renowned stallions and quality young horses destined for international show jumping and dressage sport. Gestüt Sprehe in Löningen-Benstrup (GER) is a well-established leader in the sporthorse breeding world, where its staff work alongside leading professionals in a team environment.
Sprehe is looking for a sales team member who can assist in the administrative work, taking semen orders, handling clients by phone and email, and showing visitors around the stud which came to see the stallions. 
S/he will be the liaison for the breeders that order semen at Sprehe and to visit the yard. The candidate will be advising breeders and help in the office with the administration.
In addition, Sprehe is also looking for an (assistant to the) insemination technician. Ideally s/he has the certificate of "Besamungswart," but this is not essential. She has experience working in a EU insemination station. The candidate will not be in handling the actual covering of the stallions, but after collection will assist in the laboratory with processing of the semen orders for shipment. 
Experience in the activities stated above, as well as organisational talent and the ability to work in a team are required. Proficiency in English is a must as Sprehe has an international clientele.
Sprehe offers good working conditions and a pleasant working environment as well as performance oriented pay.
A long-term contract and fixed position depending on performance are definitely possible. A work week is 5 days off season and 6 days during the breeding season. Accommodation can be provided. 
Please send your detailed application to: