Pony for Sale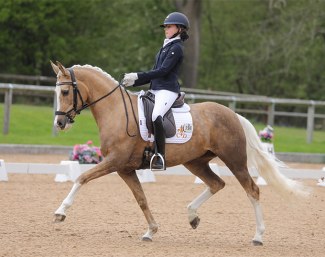 Name: Hilkens Showgirl
Breed: Westphalian
Year of Birth: 2013
Sire: Dreidimensional
Dam Sire: FS Champion de Luxe
Gender: Mare
Height: 148cm with Lifetime measurement certificate
Asking price: £125,000 
Hilkens Showgirl is a highly talented, internationally competed FEI dressage Pony.
Finished 19th at 2021 European Championships 2021 with 71%+ under 13-year old rider Ruby Hughes.  Won Regional Championships, top 3 placings at Nationals.  She was the 6-year old British Pony Champion.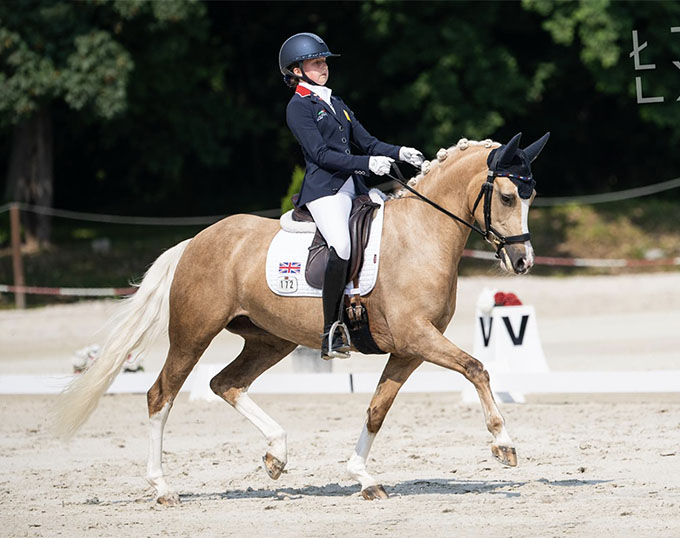 Stunning to ride.  Light, responsive, forward thinking and balanced. Incredible hind leg, supple body, super easy sideways with huge reach.  "Yes - how much would you like," response to every question.
A dream pony. Can canter around the fields. Doesn't need an adult to manage the pony - Ruby has done the work herself. A sweetheart in every way.
Huge potential - a top 10 pony for the Europeans in the future for sure. Still lots of room for higher scores as she's still young in her career.
Same owner since foal.
Can be viewed in Warwickshire, UK
30mins from Birmingham airport - 1 hour 20mins from Heathrow airport.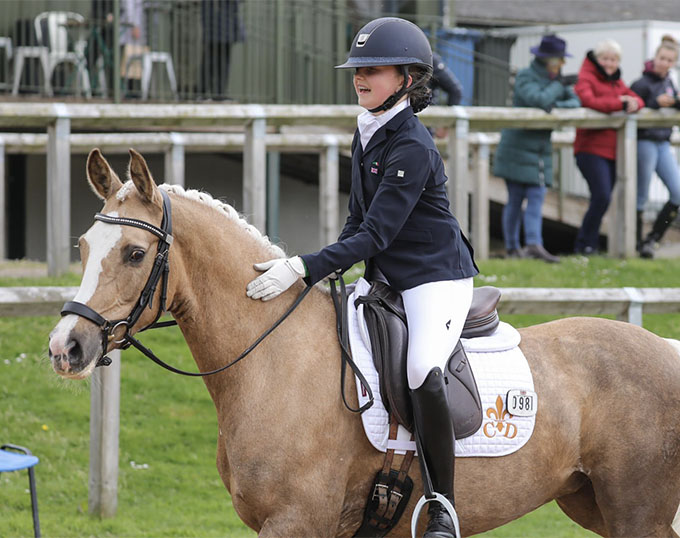 Video click here
Contact Info