Pony for Sale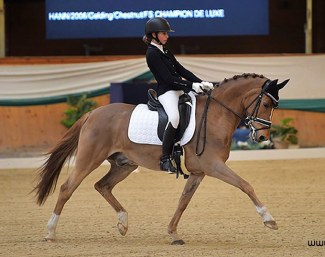 Name: Nice Guy
Breed: German riding pony
Date of Birth: 2 April 2006
Sire: FS Champion de Luxe
Dam Sire: Dornick B
Gender: gelding
Height: 148 cm
Asking Price: 32,000€
Nice Guy is an internationally competed, triple European Pony Championship contender. He is a well established FEI dressage pony with a proven show record.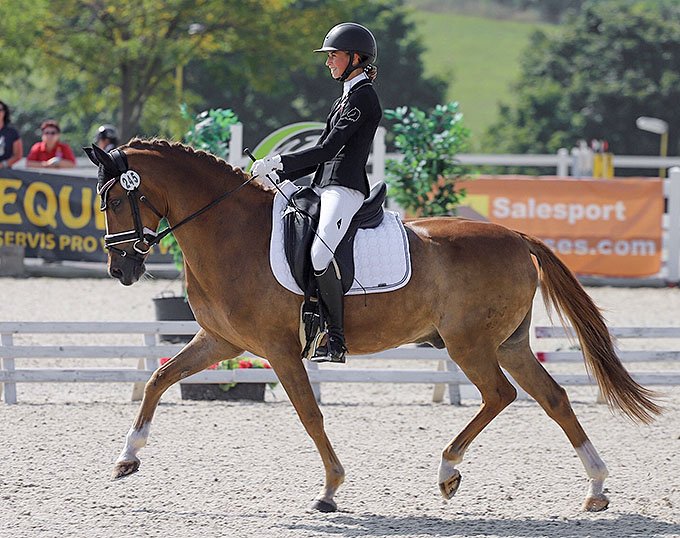 Nice Guy is the best FEI dressage pony in the Czech Republic. He will be outstanding schoolmaster for someone who wants to compete at FEI level. He has an excellent character and loves to compete. He has walk and rein back for 9.
His international show career began in 2013 and since then he has become the four-time Czech Pony Champion, alway scoring round 70% at every competition. He was the winner at CDI Brno (69,6%, 71%, 76%)  and produced top results at the CDI Pilisjászfalu (70%), CDI Fót (69,4%, 70,8%, 72,8%), and CDI Lipica (68,6%). His personal best is 78%.
He has participated at the European Championships three times (2019, 2020, 2021). At Europeans 2021 he had 70,7% and ended in 23rd place.
He is in excellent health condition and has clean x-rays.
Sadly for sale as his rider has moved on to horses.
Located in the Czech Republic
Owner contact info